Regulator stands firm against legal action taken by MTN, Telkom.
VdSA proves unlikely ally.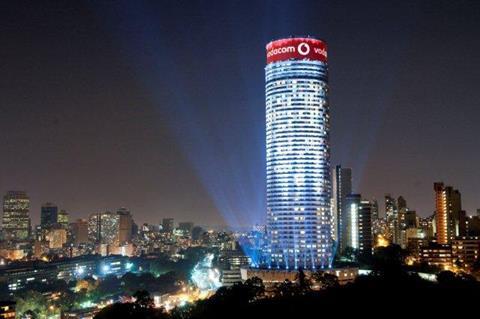 Dr Keabetswe Modimoeng, Chairman of the Independent Communications Authority of South Africa (ICASA), claimed the authority will not be derailed by litigation challenges from Vodacom South Africa's (VdSA) rivals Telkom South Africa and MTN South Africa over its proposed auction rules for long-awaited 4G- and 5G-friendly spectrum.
Speaking before the South African parliament's Portfolio Committee on Communications, as reported by ITWeb, Modimoeng said it was in the public interest that the auction starts according to ICASA's latest plan, which means no later than 31 March 2021.
"We have opened doors through various consultative processes, leading to the publication of the ITAs [invitations to apply]. At this point, we cannot negotiate spectrum licensing, but we just have to make sure that we license spectrum in the public interest."

Modimoeng.
Nuts and bolts
ICASA published two ITAs in early-October 2020 (Vodafonewatch, #191). One is for so-called "high-demand" (or International Mobile Telecommunications/IMT) spectrum in the 700MHz, 800MHz, 2.6GHz, and 3.5GHz frequency bands. Another is for the country's controversial WirelessOpen Access Network (WOAN), for which 700MHz (20MHz), 2.6GHz (30MHz), and 3.5GHz (30MHz) airwaves have been set aside.
VdSA, along with Cell C, Liquid Telecom, MTN, Rain, and Telkom, responded to the ITA for "high-demand" spectrum by the deadline of 28 December 2020. ICASA moved the announcement of qualified bidders, however, from 22 February 2021 to 23 March 2021. The closing date for submissions to the WOAN ITA is 30 March 2021.
VdSA opts-in with ICASA
According to Modimoeng, VdSA in late-February 2021 filed a counter application to MTN's complaint to the Gauteng High Court about the auction rules.
MTN took umbrage over ICASA's decision to split applicants into Tier1 and Tier2 categories, which, according to VdSA's court papers (as reported by TechCentral), were based on "vague, arbitrary, and unreasonable" definitions.
Only MTN and VdSA are regarded as Tier1 applicants, which prevents them from participating in ICASA's initial "opt-in" auction round. MTN fears this will give smaller operators the chance to scoop up most, if not all, of the highly prized 3.5GHz spectrum going under the hammer.
VdSA — according to Modimoeng's account of the OpCo's filing with the Gauteng High Court (and despite being classified as a Tier1 applicant) — apparently does not think the opt-in scheme will lead to the irrational outcome contemplated by MTN. "This means Vodacom's arguments would then have to be considered as we handle the MTN litigation", he said.
Telkom duopoly fears
Telkom, which started litigation action against ICASA in December 2020, has other concerns. Siyabonga Mahlangu, Telkom Group Executive for Regulatory Affairs and Government Relations, told TechCentral that the operator believed the ITAs had fundamental flaws that could entrench the "dominant position" of VdSA and MTN in the mobile market.
Mahlangu accused ICASA of trying to slice up 3.5GHz spectrum "likesalami" between all interested parties, leading to sub-optimal allocations. He argued that while an operator required a block of between 80MHz and 100MHz to deliver a viable 5G solution, there was only going to be 116MHz of this spectrum available across all parties.
Another Telkom worry was that the 700MHz–800MHz bands were not yet available for mobile broadband services, and that it was unclear when they will become available.
Local reports suggested the auction has been put on pause owing to the legal action against ICASA, and it is yet to be confirmed when the sale will be permitted to start.

Ken has been writing about developments in the fixed and mobile markets for over twenty years. He has been a contributor to TelcoTitans since 2015.