Telefónica hub enters collaborative venturing partnership with SportBoost targeting sporting innovation.
Wayra seeks stake in sports technology future and offers financing, networking, and business development in return.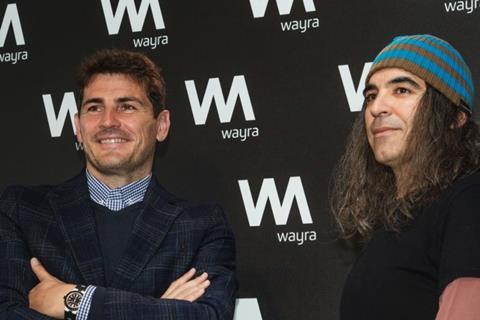 Telefónica's open innovation arm Wayra teamed with startup accelerator SportBoost to co-invest in emerging sports technology startups.
The pair will jointly invest in startups focused on developing technology for the sports sector, with a particular interest in e-sports, home fitness, and smart stadium technology that benefits both the sports industry and Telefónica customers.
Investments of up to €700,000 (£588,000) will be made, with SportBoost and Wayra contributing up to €350,000 each, per startup.
The pair are seeking applicants from early- to mid-stage businesses, with a clause in the paperwork indicating that "ideal" startups will have founders holding at least 70% of the business. The pair did not give any details on the size of the stakes it intends to take.
A call for startups opened last week and will close in mid-April.
Madrid's SportBoost was founded by former Real Madrid and Spain goalkeeper Iker Casillas, who remains Founding Partner. It aims to identify startups and support their acceleration via business development mentoring, financial backing, and access to a network of investors and experts from the sports and technology industries.
A long time coming
Wayra first crossed paths with SportBoost in May last year when both participated in a €2m funding round for health-tech startup Idoven.
Idoven, which uses artificial intelligence to diagnose heart disease via a cloud platform, now operates from Wayra's Gran Vía headquarters in Madrid. It was named the first of Wayra's co-investments with SportBoost.
In a blogpost, Telefónica Chief Digital Officer Chema Alonso said the joint investment call was germinated after collaboration on Idoven "worked well". That was followed by an informal conversation between Alonso, Casillas, and the SportBoost team to discuss "what ifs?", before Telefónica Director of Open Innovation Irene Gómez "got to work making it a reality".
Sporting endeavours
E-sports is routinely name-checked as an area of interest for Telefónica investment activity. In early-2021 it was the focus for Wayra's Coinvestment Day, an annual event aimed at encouraging collaborative venturing. Later that year, Wayra sunk funds into Wiper Gaming, an e-sports coaching specialist. Like Idoven, it was granted access to the Gran Vía offices (Telefónicawatch, #152 and #158).
Aside from investments, Telefónica has sought to establish a presence in the sports sector through partnerships. Among examples is Sport 4.0, an initiative from Telefónica IoT & Big Data Tech launched in mid-2021. The programme saw three projects launched, each leveraging different technology to support the sports sector (Telefónicawatch, #156).

Joseph Purnell is a Staff Reporter for TelcoTitans, contributing telecoms news analysis since 2019 as part of the TelcoTitans Editorial team.