Trial with AWS in Brazil provides some assurances, but several elements still need to be clarified.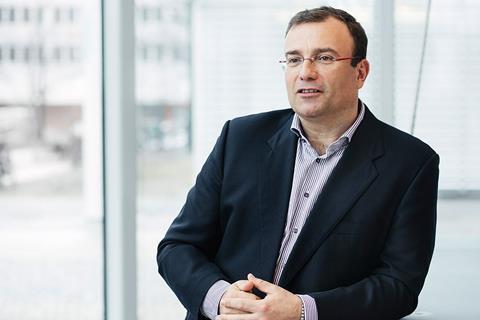 Cayetano Carbajo, Director of Core, Service Platforms and Transport at Telefónica Chief Technology & Innovation Office, indicated that while the Group is receptive to the idea of using the public cloud to support 5G standalone networks, more work lies ahead before final decisions can be made.
Speaking during a virtual session hosted by Amazon Web Services (AWS) at Mobile World Congress (MWC) 2021, Carbajo provided some insights into the recent trial by Telefónica|Vivo in Brazil of cloud‑based 5G core technology in collaboration with AWS, Mavenir, Nokia, and Oracle (Telefónicawatch, #155). Test solutions were provided by Spirent Communications and Spirent's regional partner, Netmetrix.
Specifically, the trial focused on the validation of AWS Outposts as an "effective infrastructure option" for the deployment of 5G core technology. "We believe that many network functions will need to be implemented in the premises of the operator, especially the data plane solutions", Carbajo said. The network function in the test comprised a packet core from Mavenir and Nokia and a 5G policy control function (PCF) from Oracle.
Carbajo first spoke about the opportunities that 5G standalone technology will bring because of its higher speed, greater capacity, and lower latency. He also noted that the inclusion of microservices within 5G will mean that the majority of applications will be cloud native, allowing increased automation. Furthermore, he framed network slicing as a "big opportunity", and described the importance of mobile edge computing to bring the network core and applications closer to the customer.
Carbajo pointed to Telefónica's plan to implement a new, common core for 5G and legacy services, including 2G, 3G, and 4G. "This will represent a challenge", he said, and outlined three alternative approaches to deploying the core: vertical virtualisation, or "proprietary virtualisation with the vendor of the network function"; private cloud, and here Carbajo referenced UNICA Next, an end‑to‑end virtualisation programme and an evolution of the UNICA network virtualisation initiative that Telefónica Group has been running since 2015 (Telefónicawatch, #138, #141, #147, #150, and passim); and the public cloud.
Regarding the latter option, Carbajo said there are many interesting opportunities related to the deployment of a network function in the public cloud. First, it allows an operator to be more agile and implement a function more quickly, he said. He also noted that the trend is to move applications to the cloud in order to benefit from automation and scalability. "With all these advantages, it's clear that the public cloud is an opportunity for us. But we have to take into account many elements before deciding if we go to the public cloud or not", he said.
Carbajo cited aspects such ensuring the right technical requirements are in place for the deployment of a 5G standalone core and emphasised the importance of analysing operational, security, economic, and regulatory factors.
"Finally, from a strategic point of view, we will be deploying a very key part of our network in the solution of a third‑party provider. That is a high dependency. So we want to be sure that the high dependency is safe from a runtime point of view, and we can change from cloud to cloud if needed", he said.
Carbajo noted that the trial with AWS has provided some assurances on the technical and operational aspects, and said the results of the trial had been very satisfactory overall. He also indicated that Telefónica has learned a lot about the public cloud and, specifically, about the capabilities of AWS. However, "there are still things that have to be improved", he stressed.
In terms of why AWS was selected as partner, Carbajo said the provider seemed to be the most advanced from a technical technological point of view. "We are not far from having the vast majority of our technical requirements fulfilled by AWS", he said.
He also highlighted the possibility of using AWS to support private networks for enterprise customers. Here, he pointed to an existing trial by Telefónica Germany in collaboration with AWS, Ericsson, and an unnamed enterprise customer.


Anne Morris is a freelance journalist, editor and translator. She has been working as a reporter and news analyst for TelcoTitans and Market Mettle since 2016.