Departure of Enrique Lloves prompts further streamlining at the top level of Group management, with Eduardo Navarro expanding his considerable sphere of influence.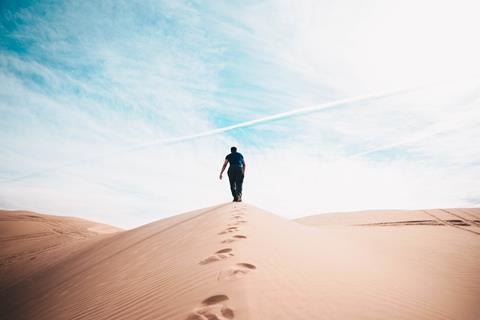 Telefónica Group people movements, March 2020
Company
Executive
Activity
Details
Source: Telefónica; various.

Group

Andres Padilla Fuentes

New role

Former Director of New IoT Business Andres Padilla Fuentes was appointed Telefónica's New Business & M&A Director, taking responsibility of assets restructuring and venture capital for the Group.

Enrique

Lloves

Departure

Enrique Lloves exited Telefónica for "personal reasons", leaving his post as Chief Strategy & Corporate Development Officer. The move comes as part of an ongoing restructure, and sees further streamlining of its operating committee.

Eduardo Navarro, formerly Chief Communications, Corporate Affairs, Brand & Sustainability Officer is now adding Strategy & Public Affairs to his remit, while Corporate Development and pension fund Fonditel, both formerly Lloves' domains, will now be the responsibility of Laura Abasolo, Chief Financial and Control Officer & President of Telefónica Hispanoamérica.

Eduardo

Navarro

New role

Laura

Abasolo

New role

Juan Carlos Ros Brugueras

Appointment

Luis Miguel Gilpérez López, Director of Telefónica Brasil, resigned from his post, leaving the Group's Board of Directors. Former Group Secretary General Juan Carlos Ros Brugueras was elected to take his place with immediate effect. No reason for the change was given. Gilpérez was a former senior Group executive, having held roles including Chief Executive of Telefónica España before stepping back from frontline roles in 2018 (Telefónicawatch, #123 and passim).

Luis Miguel Gilpérez López

Departure

Cayetano Carbajo Martin

New role

Cayetano Carbajo, former Chief Technology Officer for Telefónica Deutschland, re‑emerged as Director of Core, Transport & Platforms within the Group's Global Technology and Information Unit. News of Carbajo's departure from Germany in summer 2019 had been accompanied by indications that he would be taking up a role within the Group's technology function (Telefónicawatch, #137).

Telefónica Business Solutions

Marcelo

Mauro

New role

Marcelo Mauro, formerly Lead Solutions Architect at BT Global, was named Global Account Manager for Telefónica Business Solutions' UK multinational accounts. He was previously Global Solutions Engineer at Telefónica Group.

Telefónica Infra

Jose Javier Diez

New role

Former Director of Business-to-Business Alliances for Telefónica Group Jose Javier Diez was named Director of Partnerships at the Group's physical assets arm Telefónica Infra.

Vicente San Miguel Maza

New role

Former Group Chief Digital Transformation Officer Vicente San Miguel Maza took on a new role as Vice-President of Strategic Projects, helping to oversee the Telefónica Infra launch.