Growth division reveals it has been building out a new B2B service delivery platform to strengthen its place in the value chain.
Telco and SI partners being sought to extend MagNET-based offerings "globally".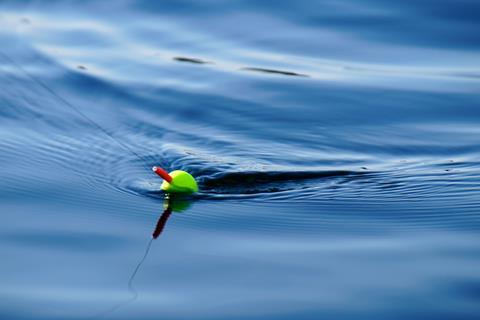 Telefónica Tech, the Group's digital services division, is seeking to create a new partner ecosystem to support exploitation of MagNET, a lightweight service delivery platform it has been rolling out, behind-the-scenes, to strengthen its business-to-business presence.
Readiness of the platform was highlighted by executives at last month's Telecoms World Asia show, alongside encouragement for regional telecoms players to tie with the operator as it scales out MagNET-based offerings for SMEs.
Moving up the value chain
Development of the system is thought to have begun in 2019, with Telefónica Tech seeking an open source-based, "cloud-native" platform to allow quick, agile delivery of repeatable services across all its markets.
Telefónica Tech sees the "end-to-end" platform — encompassing "business, product, tech, and ops building blocks" — as a way to support a planned ramp‑up of B2B revenue from 2022.
It aims to use MagNET to widen its addressable market by bringing higher-value products, such as advanced security and software-based networking, to smaller businesses who were previously priced out of these services.
At the same time, the division aims to use MagNET to outgrow low-margin channel arrangements with vendors. Helene Aguirre, an Off‑Net Business Development executive for Cybersecurity & New Products at Telefónica Tech, described MagNET as a way to go beyond reselling for "certain products and services", calling it "the answer to the current business-to-business dynamics and the risk of disintermediation".
While pure reseller deals are "very difficult… as we don't control the product itself", Telefónica Tech will, with MagNET, "control the value proposition and customer experience", increasing its value-add, Aguirre stressed.
Álvaro Asensio, another Cybersecurity & New Products Business Development Executive, noted that the platform was designed with a simple user interface, so that SMEs can easily perform self-provisioning and installation. "Since the very beginning of the design, our goal was to have a very easy product in terms of operation", he said.
The Wayra connection
MagNET was designed to trim down the cost and complexity of go-to-market on B2B services by leveraging open technologies, disaggregated software and hardware, CI/CD tools, and "radical simplification" of the user interface.
Telefónica Tech's enablers on the project include Amazon Web Services, whose public cloud infrastructure is underpinning the platform, as well as open source SD‑WAN startup flexiWAN, which Telefónica has backed with funding through its Wayra innovation arm (Telefónicawatch, #141). Services are said to be based on "cost efficient", Intel-based white box customer premises equipment.
Germany first in "global" plan
The first product to be deployed across MagNET was Smart Network, a lower-cost digital networking offering debuted by Telefónica Deutschland for medium-sized businesses earlier this year, using flexiWAN technology (Telefónicawatch, #156). It was confirmed during the event that Wayra invested €200,000 (£170,000) in the Israel-based startup.
While no product roadmap was laid out during Telecoms World Asia, Telefónica Tech is thought to have MagNET-based secure DNS and enterprise Wi‑Fi products in the pipeline.
Aguirre indicated that MagNET could ultimately act as a "seed for Telefonica's B2B marketplace", while offering a comprehensive set of open APIs that systems integrators can use to integrate the platform into their catalogues and allow other third-parties to sell their products. "It is our aim to be connected via APIs with several systems integrators so that can we can place this product in several marketplaces and to have it [distributed] globally through different vendors", said Aguirre.
Telefónica Tech's slide deck showed MagNET-enabled services not just being commercialised by the Group's own OBs, but also made available through other companies, and extended outside of the operator's footprint. Other telcos can "benefit from the work already done", said Asensio, adding that "if you're trying to address SMEs, there's no need to reinvent the wheel".
AWS infrastructure was chosen to allow MagNET to be made available "worldwide, on any AWS node", Asensio said. He stressed it will be possible to run the solution on "other public clouds or — why not? — telcos' infrastructure".
Telefónica Tech already has a handful of security-focused telco tie‑ups in place in Asia, this year partnering with Saudi Telecom Company's Advanced Technology & Cybersecurity Company business and Telekom Malaysia's TM One public sector and enterprise division (Telefónicawatch, #153 and #157). At Group level, Telefónica has relationships with regional players Axiata, China Unicom, Etisalat, and Ooredoo, among others, via its enterprise services, procurement, and technology-focused Partners Program.