Vilá says domestic retail and wholesale FTTP operations "probably not reflected" in Group valuation.
Repeats company line that Spanish fibre infrastructure is "strategic asset", but doesn't rule out monetisation in the future.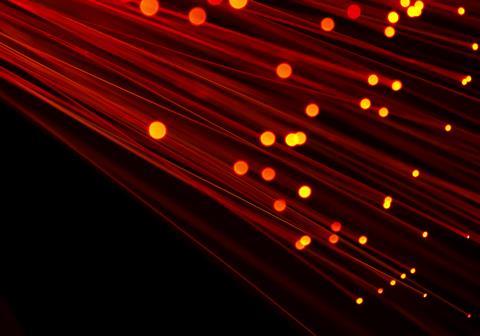 Ángel Vilá, Chief Operating Officer at Telefónica, confirmed the Group was considering options to "monetise" its domestic fibre-access network but appeared somewhat cold on the idea after sounding out the market.
Speaking on the operator's Q3 FY21 earnings conference call, Vilá said there was "strong interest in the market" for fibre infrastructure of the sort held by Telefónica in Spain.
He was keen, however, to stress the "strategic" and "very valuable" nature of Telefónica's domestic retail and wholesale fibre-to-the-premise (FTTP) assets, and remind stakeholders that their worth was "probably not reflected" in the Group stock market valuation.
Whatever option Telefónica "may pursue in the future", Vilá said, the operator will "consider always the strategic relevance of this asset for the Telefonica group".
" We have a very valuable asset that gives us full optionality and flexibility to assess future options. "

— Vilá.
FibreCo model "less relevant" for Spain
Vilá also indicated that the fibre joint venture model, pursued by the Group in some Latin American markets and Germany, was not as relevant in Spain. Using so-called 'FibreCos', Telefónica has sought to share the cost of FTTP rollout with partner investors, but this JV approach has been used to help fund deployments pretty much from scratch.
Covering "close to 85%" of all premises, Vilá described Telefónica's domestic FTTP rollout as "one of the largest" in Europe. "It's such a well-developed network", he added, that the greenfield opportunity is "less relevant" than it is for FibreCos elsewhere.
Telefónica was looking (probably)
In early-October, investment bank Citibank was reported to have been put in charge of finding suitors for a minority stake in Telefónica's domestic fibre network. Citi apparently estimated the value of the Spanish fixed-line fibre network at almost €19bn gross, or €14bn excluding liabilities.
It was suggested that Telefónica could receive approximately €7bn in exchange for a 49% share, although the Group's reported preference was to sell a smaller percentage and raise in the region of €5bn.
A Reuters report claimed that between five and ten private equity players had shown interest in buying into the fibre business and that they were looking to acquire "15%–35%". The Reuters source did not reveal the identity of any interested investor, but said Telefónica had received interest from prospective co-owners expecting a medium-term return on investment of "7%–8%".

Ken has been writing about developments in the fixed and mobile markets for over twenty years. He has been a contributor to TelcoTitans since 2015.