Telefónica Mexico CTIO has replaced O2's exiting Brendan O'Reilly on CTIL board and is taking a broader network leadership role in the UK.
Successfully piloting Movistar Mexico's customer migration to the AT&T access network means incoming Calvo may be able to offer valuable support as Virgin Media/O2 tie-up draws near.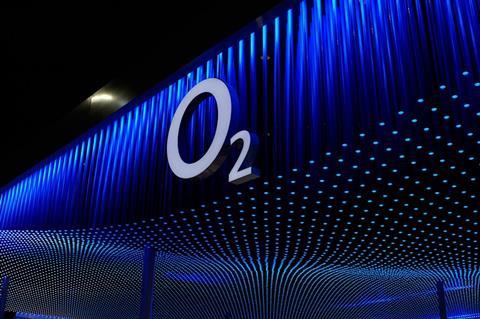 Jesus Omar Calvo Gutierrez was appointed as a director of Cornerstone Telecommunications Infrastructure Limited (CTIL) in March 2020. He replaced Brendan O'Reilly, O2's departing Chief Technology Officer, on the board of the infrastructure JV with Vodafone.
Calvo has also taken up many of the responsibilities of the CTO role at O2 UK, assuming the role of Director of Radio Engineering. O2 confirmed to TelcoTitans that the CTO function is now "being overseen by two technical specialists, Omar Calvo and Jorge Ribeiro".
Rebeiro is continuing with his role as Head of Core and IT Operations at O2 UK, a position he has held since January 2017. This encompasses oversight of core infrastructure and operations, cloud services, and the development of the 5G rollout strategy. Meanwhile, Calvo will take charge of areas including radio operations, OSS, access delivery, and radio design and performance.
Calvo and Rebeiro have worked together previously, in complementary core and access roles. Between 2008 and 2011, Calvo was Radio Access Network Manager at Telefónica Venezuela — a period during which Rebeiro was IP Core Planning & Engineering General Manager at the OB.
Calvo has been CTIO at Telefónica Mexico since late-2019, overseeing the transformation of the OB onto an asset-light operating model. He has also worked across Telefónica's Latin American operating businesses. A Spanish national with an engineering degree from Universidad Politécnica de Madrid, Calvo claims further experience in supporting the deployment and optimisation of Telefónica's mobile network in Spain.
Although O2 would not comment on long-term plans for the CTO function in relation to the anticipated merger with Virgin Media, it is not clear if Calvo has been parachuted in to hold the fort until the merger is completed before moving elsewhere within the Group, or if he will have a role with O2 beyond the integration. A return to his old position does not appear to be on the cards — the role in Mexico has now been filled by Victor Prieto, previously Head of IT and Digital Services at the Mexican OB.
Experience in managing tricky MVNO transitions
Calvo arrives in the UK with what could prove to be valuable experience in managing a considerable transformation in Mexico in recent years. As CTIO he enabled Movistar to effectively become a mobile virtual network operator (MVNO) using the access network of rival AT&T (although maintaining its own core infrastructure).
The operating business passed several key milestones for the programme in January 2021, completing the migration of all Movistar customers in a collection of key regions of Mexico onto the AT&T network, while expanding the LTE coverage accessible to the OB's customers. It may be that Calvo will be expected to bring his experience of such potentially complex migrations to bear as Virgin Media and O2 integrate, and begin work to shift mobile traffic currently carried by Virgin Media's MVNO partners (the incoming Vodafone, and outgoing EE) onto O2.
There is currently a degree of uncertainty surrounding the future of CTIL. Although Telefónica has indicated a desire to monetise the asset, the entity is broadly within the parameters of the proposed joint-venture between O2 and Virgin Media, and Telefónica management has previously indicated that any move to change the nature of Telefónica's interest would need to be cleared by the cable giant. Meanwhile, Vodafone has added its stake in the business to its new Vantage Towers entity.

Neal Doran is a Senior Analyst for TelcoTitans. Neal's industry knowledge and experience as a telecoms analyst and writer spans three decades, and he has been a key part of TelcoTitan's Editorial team since 2001.