Movistar still assessing TLDC spectrum clawback.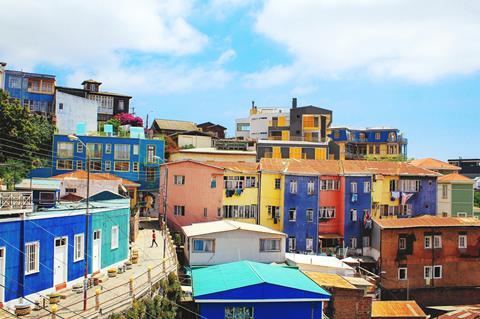 Telefónica Chile (Movistar Chile) and its network provider peers are continuing to battle plans from the country's anti-monopoly and regulatory authorities requiring them to return a tranche of national mobile spectrum to meet maximum holding rules.
The decision to enforce existing caps on spectrum holdings was made by Chile's Supreme Court in summer 2018. Since then, the operators have been attempting to negotiate a settlement against a backdrop of ongoing manoeuvring around the availability of additional spectrum in the 3.5GHz band for developing 5G services (Telefónicawatch, #128 and #133).
Movistar and Claro are said to exceed their spectrum caps by 20MHz each, while incumbent Entel held 30MHz of excess spectrum.
Subtel and the anti-monopoly court Tribunal de Defensa de la Libre Competencia (TDLC) now appear to have outlined three ways in which operators can bring their holdings down in line with caps: surrendering an entire spectrum concession; reducing the scope of a concession; or selling their rights.
Despite the invocation of the spectrum caps being prompted by the success of Chile's major players in the 700MHz spectrum auction, the proposed rules will permit operators to return frequencies in other bandwidths to satisfy the regulatory requirements. Operators will be required to pick one of the three options. All spectrum returned must be in a single concession, and a partial abdication of interest in a series of different spectrum assets would not be permissible.
Collectively, the operators are reportedly appealing the timeframe involved in the process, claiming they had insufficient time to make a decision on which option to pursue, and then to implement the decision.
As part of this process, Movistar is said to be seeking greater clarity on the process, and calling for more detail on the timeframe under which it will be required to offload spectrum assets. The operating business has indicated it would require at least two years to effectively manage the return of spectrum while maintaining quality of service for end users. Senior management has also criticised the decision as a threat to future investment in the country.
"We are asking for two totally legitimate things: legal certainty and a level playing field to compete… We bet and invest a lot of money, but after a while we are told that this tender is not legitimate. It's a hard blow because it questions that the foundations are long term."

– Roberto Muñoz, President and Chief Executive, Movistar Chile.