Presidential decree to freeze tariffs until end of year further weakens Argentina's place in Telefónica world.
Move is seen as damaging enough to warrant cross-industry response.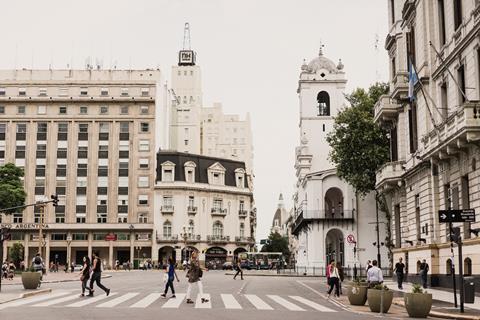 Telefónica Argentina, which has long been a drag on Group performance, came out fighting against a presidential decree that threatens to make its financial contribution even worse.
In a joint media statement issued today with other telcos and pay‑TV providers, Telefónica Argentina railed against President Alberto Fernández for declaring last week — somewhat bizarrely on Twitter — that, as "essential pubic services", current tariffs charged for broadband, pay‑TV, mobile, and fixed-line telephony should be frozen until the end of the year. Moreover, any price hikes afterwards must first be cleared by the state.
The government is also reportedly anticipating "inclusive plans" for provision of basic services to low‑income groups. What this might mean in practice is not entirely clear.
Hackles obviously raised, the joint statement declared that "such an untimely and inconsistent rule change has a profound negative impact". It warned that these measures would "put the brakes" on Argentina's ICT sector.
Prior to the Fernández decree, Telefónica Argentina and other operators were gearing up to raise prices after "months of freezing" owing to COVID‑19.
Maryleana Méndez, Secretary General of the Inter-American Association of Telecommunications Companies, of which Telefónica is a member, said the "announced measure affects investments made by all operators and harms future deployments". She added that the decree "surprised and generated a lot of uncertainty in the market".
Crying over Argentina?
Even before the new pricing restrictions were announced, Telefónica Argentina was already on the Group's naughty step.
The Argentinian business was recently said to be operating in a "high inflationary and currency depreciation scenario", and the whole Hispanoamérica division, in which it sits, is considered non‑core and not reflective of 'new Telefónica' (Telefónicawatch, #141).
Telefónica performance against guidance, Group, and selected operating businesses: Assessing the impact of Argentina on FY19 performance
Revenue change (organic)
OIBDA change (organic)
Source: Telefónica.

FY19 guidance

Around 2%

Around 2%

Group performance

FY19 parameters

3.2%

1.9%

Excluding Argentina

0.8%

0.5%