New Technology and Operations department created, headed temporarily by CEO Giovani Ferigo.
Ferigo will relinquish the role once a CTO is appointed, expected "shortly".
Senior tech executives Massimo Giuseppe Scapini and Elisa Patrizi pushed out.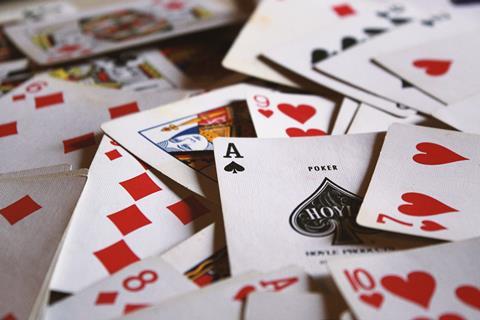 Infrastrutture Wireless Italiane (INWIT) revamped its management structure as it aims to accelerate growth targets and "foster the deployment" of its infrastructure.
The reshuffle at the Italian TowerCo — part-owned by Vodafone Group via Vantage Towers — sees the creation of a new Technology and Operations department. It will be led by Chief Executive Giovani Ferigo until a new Chief Technology Officer (CTO) is appointed — something INWIT's Board anticipates will happen "shortly".
INWIT stated — somewhat bluntly — that senior technology executives Elisa Patrizi and Massimo Scapini are "no longer qualifying as key managers".
Patrizi has served as CTO since August 2018, while Scapini has acted as Head of Technology for almost two years. INWIT thanked Scapini, who is leaving the company, "for the managerial contribution he has made over the years". The TowerCo also offered him "best wishes for upcoming professional challenges". There were no warm words for Patrizi, however, or news on whether she will stay with the company.
INWIT's statement confirmed that Diego Galli keeps his role as Chief Financial Offer (CFO), while Gabriele Abbagnara remains as Head of Marketing and Sales.
Moving targets
It was not clear how the new structure will differ in strategy from the days of Patrizi and Scapini, or how much faster INWIT intends to grow from its previously stated targets (see table). An INWIT Capital Markets Day, planned for "early-2022", may well provide more detail.
However, having reported growth in both revenue and EBITDA in its Q3 FY21 report, it would appear the TowerCo is already making headway.
Moreover, it continues to tool up, financially, for a mooted entrance into the M&A scene in 2023 — or, failing that, funnelling cash back to shareholders. Speaking to analysts on the back of the Q3 FY21 results, CFO Galli said INWIT remained focused on "creating flexibility" for deal-making plans. He added that the TowerCo continues to work to create a "material amount" of capital that "could be used for inorganic moves, or if… there are no options with adequate returns, then we will consider additional shareholder remuneration".
Galli's comments follow on from a strategy update made by INWIT in 2020, when it said it was aiming to build a €1bn war chest by 2023, giving it "headroom" for M&A moves or diversion of cash to stakeholders.
FY20 result
FY23 guidance
FY20–FY23 CAGR

Source: INWIT.

Revenue

€750.7m

€920m–€960m

+7.8%

EBITDA

€682.8m

€840m–€880m

+8.0%

EBITDA after leases

€476.1m

€650m–€690m

+12.1%

Free cash flow

€317m

€560m–€600m

+22.3%