Tests of fibre broadband technology within water mains infrastructure will examine potential for using water pipes to bring Gigabit connectivity to remote areas.
5G masts to be linked to 17km stretch of network as part of £3.2m project.
New industrial use-cases for connectivity intended to minimise water leaks and waste will also feature in two-year project.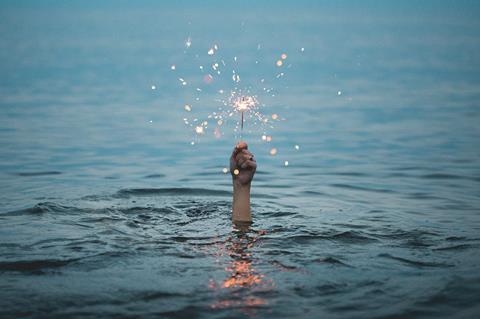 The UK government's Department for Digital, Culture, Media & Sport is backing the installation of a 17km stretch of optical fibre within Yorkshire Water's mains infrastructure to explore the potential for using the UK's water pipes to deliver Gigabit-capable broadband in remote areas.
The utility is working with the University of Strathclyde and sustainable engineering consultancy Arcadis on the Fibre in Water (FiW) project, with additional partners to be named in the future. The trial network will run between Barnsley and Penistone and testing is expected to last for up to two years, with operational availability expected from 2024.
The initial £1.2m (€1.4m) design phase of the trial appears focused on the safety, legality, and logistics behind installing fibre infrastructure alongside pipes used for the delivery of safe drinking water, and may not see any new technology actually installed. However, subsequent stages could see up to 8,500 premises connected to Ultrafast broadband via the network, as part of efforts to find ways to expand the range of fibre to harder to reach places without extensive and expensive additional civil engineering work. An additional £2m in funding is said to be available for the implementation phase.
A number of 5G masts covering hard-to-reach communities that would otherwise be deemed commercially unviable are also expected to be linked to the new fibre network. The University of Strathclyde has said that it will install and provide backhaul for a private 5G network at two remote locations in Yorkshire as part of the project.
The FiW project was described by DCMS as focused on a "greener, quicker, and more cost-effective way of connecting fibre-optic cables to homes, businesses, and mobile masts, without the disruption caused by digging up roads and land". The technology to be deployed has been approved by the Drinking Water Inspectorate, and DCMS noted that fibre has already been installed in water pipes in countries including Spain.
The University of Strathclyde is heavily involved in UK 5G research, and is a founding partner for the Scotland 5G Centre. The university also led the 5G RuralFirst research project backed by DCMS, in which BT was a key participant (BTwatch, #295).
DCMS is framing the testing as providing a replicable framework that could "turbocharge" Project Gigabit across the country. The fibre rollout scheme is supporting the government's target of reaching 85% Ultrafast broadband access by 2025. Although DCMS continues to refer to Project Gigabit as a £5bn project, only £1.2bn has been allocated for that period, and the benefits of Fibre in Water appear to relate to delivering connectivity to premises beyond those expected to be covered within the next three years.
The department has been subject to significant criticism for its failure to provide a tangible strategy for reaching the final 15% of the country, and this initiative may go some way to providing an innovative solution to this challenge.
Mutual benefits to flow for water and broadband
Looking beyond the connectivity ambitions of the project, the new fibre will be used to examine opportunities for using fibre links to detect water leaks, and improve the efficiency and sustainability of water infrastructure.
Some 20% of UK drinking water is reportedly lost to leaks, and quickly identifying the source of the problem is a key obstacle to reducing this figure, in line with UK targets for cutting wastage to 10% of supply by 2050. The partners will test the deployment of fibre sensors intended to improve the accuracy and speed of identifying leaks.
DCMS suggested that the pilot was the first of its kind in using fibre to detect leaks, although BT has been working with Northumbrian Water on using IoT solutions for monitoring water infrastructure and detecting leaks, and engaged in a similar pilot study with Yorkshire Water and Arcadis rival Stantec (BTwatch, #303 and #315).
Northumbrian Water has also worked with Telefónica UK and Ericsson on a series of 5G trials at the Washington Water Treatment Plant in Tyne and Wear, UK. The pilots are exploring ways to improve efficiency, productivity, and safety, based on emerging 5G capabilities.
While the announcement of the trial flags funds of £3.2m, the Shared Outcomes Fund, managed by HM Treasury for projects that cross the fields of interest of multiple departments, has allocated £6.2m in total for FiW projects. Departments looking to benefit from FiW research include the Department for Environment, Food & Rural Affairs, the Department for Business, Energy & Industrial Strategy, and the Department for Levelling Up, Housing and Communities, as well as DCMS.
New £10m DCMS innovation comp now underway
Early-April also saw DCMS herald the launch of the UK Telecoms Innovation Network (UKTIN) Competition, a £10m open initiative aiming to support 5G supply chain diversification in the country.
Over the next three years, UKTIN hopes to defragment the UK's telecoms R&D environment, and make it easier for innovative ideas to secure funding and gain a presence in the sector while making the most effective use of government investment.

Neal Doran is a Senior Analyst for TelcoTitans. Neal's industry knowledge and experience as a telecoms analyst and writer spans three decades, and he has been a key part of TelcoTitan's Editorial team since 2001.