Fibre builders not immune from global supply chain chaos.
UK altnets feeling the pinch in chip and labour shortages, alongside rising costs.
CityFibre supply chain director shares mitigation tactics.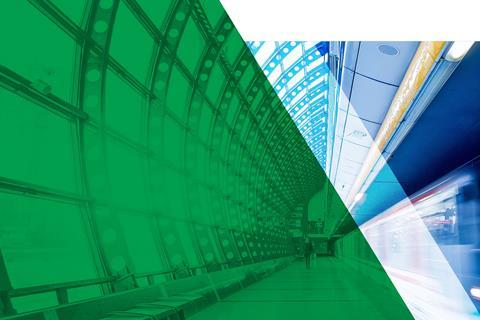 TelcoTitans talked to CityFibre's Director of Supply Chain James Thomas for his perspective on the effect of these global trends on UK fibre builders and how the operator is working to mitigate the impact.
"Obviously, we're not insulated in any way from this and we're seeing tension across the whole of the supply chain", highlighted Thomas.
He explained there are "quite a few facets" in the supply chain for building fibre networks, including the labour resource, "passive" equipment, materials that go into the ground, and the fibre that is either strung up using poles or through ducts, and the active equipment to run over the fibre. Across the industry, equipment for fibre networks has been affected by worldwide shortages of microchips as well as disruption in distribution.
Another issue that's "particularly biting" for fibre builders is the current high price of plastic materials. PVC prices have surged since January 2021 because of significant reductions in petroleum production and challenges in international distribution that have driven up the cost of plastic ducts used for fibre networks and affected availability. There have also been "challenges around supply of certain fibre and the overall demand for glass", he noted.
" If you haven't got your orders locked in, or [don't] have those relationships on a preferred basis, then there is every chance that you could miss out and not get what you need, when you need it. "

Thomas.
CityFibre is currently building full-fibre networks in 60 cities with a target to reach eight million homes and businesses, or one-third of the UK market, by 2025, as part of a £4bn (€4.7bn) investment programme. As of early-November, the altnet's FTTP network covered more than one million homes.
In September 2021
, CityFibre secured £1.125bn
, its
largest capital raise
since the company was founded in 2011. Emirati state-owned Mubadala Investment Company and Switzerland-based Interogo Holding injected a combined £825m of private equity. The pair became minority shareholders, alongside existing investors Antin Infrastructure Partners and Goldman Sachs Asset Management. A £300m raise to bank loan agreements was also announced, extending existing deals with Crédit Agricole, and adding National Australia Bank to a portfolio of financial institutions that back the infrastructure builder.
With a fresh cash injection, the altnet is
feeling expansive
. At the time of the funding announcement, CityFibre CEO Greg Mesch told
The Register
that he had made a commitment to the Prime Minister that the company could up its coverage target to ten or twelve million homes if it participated in the UK government's
Project Gigabit
rural infrastructure programme.
Labour in short supply
Like other industries, fibre network builders are struggling with labour shortages in the wake of Brexit and coronavirus pandemic.
"When you add up everyone's plans, there's a lack of human resource, not just in the civils gangs, but also those more technical fibre skills, and, increasingly, the back-office skills around programme management and the permitting", said Thomas.
He added, "it's not just about gangs on the ground with shovels. There's a whole extended workforce that there are potential supply issues on".
CityFibre has 25 build contractors that supply 3,500 "boots on the ground". The altnet expects to increase its contract workforce to 5,000 in the next year as it scales up its network build.
Training and recruitment are "massively important" right now, said Thomas. CityFibre works with training companies like DTN and PQMS, but also helps its build partners to "identify resources" and create their own training centres so that "we can bring forward the supply of those resources that we need".
The altnet community was hit recently by financial troubles at two contractors. Complete Utilities, which had about 300 employees and was a supplier of altnet Gigaclear in Gloucestershire and Herefordshire, ceased trading in early-November. Meanwhile, CityFibre contractor NMCN went into administration in early-October, but the company's telecoms assets were bought by private investor Svella. The acquisition saved 680 jobs and enables NMCN to continue servicing the contacts it has with CityFibre as well as BT and Virgin Media O2, according to Svella.
Forecasting, stockpiling, and talking to suppliers
Thomas explained how CityFibre has adapted over the last few years to prevent international supply chain events from affecting its network build.
"First and foremost, it's the forecasting and making sure you're orchestrating that in a way that works", he said. CityFibre now forecasts twelve to 15 months ahead for all "active equipment" (such as optical line terminals and routers), and suppliers are asking for even longer term visibility. Just a few years ago, CityFibre provided six- to nine-month equipment forecasts.
In addition, CityFibre is holding stocks of supplies in the UK for longer to stay ahead of potential distribution delays. Thomas said the altnet seeks to keep stock for up to six months now, rather than the three months previously.
Most of CityFibre's passive materials supply chain, comprising about twelve key suppliers, is sourced from the UK or Europe. "We don't have that issue which has been impacting the global markets in terms of shipping from the Far East or the US. Through Brexit and COVID, we haven't really suffered as a result", he noted.
"We have a clear forecasting process with a twelve-month view, and we have commitments from our suppliers to hold three months' stock in the UK at any one time. So, in terms of de-risking our main risk, which is not having enough stock to feed our build partners and having to stop works, we're protecting against that really", he said.
He stressed the importance of having good communications with suppliers.
" We see our equipment and build partners as part of an ecosystem as opposed to a transactional customer–supplier relationship. By having that open communication, as soon as you see a movement in your forecast, the sooner you can tell that to your partners, then they can make the right decisions to protect what you need, or, if you've over-forecast, then let them know that there is a potential surplus for them. That's something we try really hard to do. "

Thomas.
CityFibre's equipment suppliers include Calix, Juniper, and Nokia. For fibre and passive materials, vendors include Emtelle, HellermannTyton, Hexatronic, and Prysmian.
Thomas does not see the current supply chain disruption ending anytime soon and expects to carry on with mitigation plans for at least the next twelve months.
" We've tried to cover as much as we can contemplate and build in those lead times to give us some insulation against some of those risks and that's paid dividends today. I'd like to see some of it unwind, frankly, but I think it will take a bit more time to do that. Everyone's going to need to remain working hard and vigilant. "

" Having that regular, trusted conversation with partners and making sure that everyone's clear about what risks they've got, what risks we've got, and trying to work through the solution together is something that we've been doing and we're expecting to do that for the next year, at least. "

Thomas.

Michelle Donegan is an experienced telecoms writer and has been contributing as a reporter and news analyst for TelcoTitans since July 2020.