Mike Katz assumes resurrected CMO role to lead beefed‑up Marketing function.
Jon Freier to head operator's customer care operations, replacing Callie Field, who takes on leadership role at T‑Mobile for Business.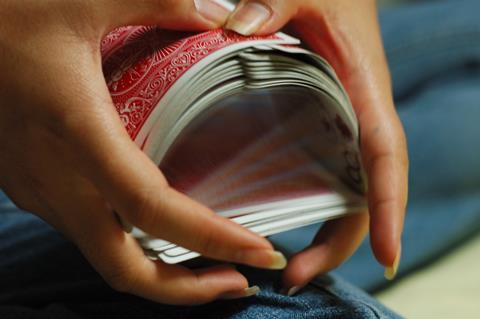 T‑Mobile US is overhauling its senior leadership team with a focus on the areas of business sales, customer care, and marketing.
The changes were reported by The T‑Mo Report, citing emails sent to staff by T‑Mobile US Chief Executive Mike Sievert and the newly appointed President of Consumer Group, Jon Freier, which portrayed the revamp as a "new era of Un‑Carrier".
Freier is replacing Callie Field as the operator's new head of customer care, with Field moving over to become President of T‑Mobile Business Group, in charge of both customer care and sales. Sievert highlighted that the enterprise division was a "critical priority for me and for the company", following on from the operator's recent assertion that it is still encountering a lack of awareness among businesses (Deutsche Telekomwatch, #110).
" [We] believe that, in order to see the next step‑change in improvement, we need to unify our leadership support for our Retail and Care groups into one team. "

— Sievert.
In his email to staff, the CEO highlighted that the moves were "all about our focus on customers, and Callie and I can't wait to see where Jon takes things with our new, more integrated team".
Further shake-up across marketing, digital and comms
The rejig has also seen Sievert re‑establish the role of Chief Marketing Officer (CMO), which was handed to Mike Katz, formerly President of T‑Mobile Business Group. The CMO will absorb the duties of Dow Draper, President of Emerging Products at T-Mobile and architect of the operator's new fixed‑wireless internet business, who was said to have "recommended the integration of his group into Marketing" and will leave the NatCo in April. TMUS has been without a CMO since June 2021, following the departure of Matt Staneff, after an earlier shakeup at the operator's Marketing function.
Further changes included the inclusion of Chief Digital Officer Marcus East on TMUS's senior leadership team. East's department will become part of Marketing and he will report to Katz. Janice Kapner, Chief Communications Officer, will expand her role and lead the Communications, Community, and Events teams, and "partner closely with Mike Katz and team to further differentiate our brand", while extending CSR, ESG, and HR initiatives at the operator.
Sievert noted the growing remit of the Marketing function, which will become a "strategic partner and advisor" to help the operator's lines of business grow. Allan Samson and Kevin McLaughlin, the Marketing heads for Business and Consumer, respectively, will now report into Katz, with "dotted‑line" reporting to Field and Freier. Core marketing support teams will also move back into Marketing, bringing advertising, branding, business development and sponsorship, customer and base marketing, and research and analytics teams together. The Supply Chain and Wholesale units, under Max Caballero‑Vieyra and Dan Thygesen, respectively, will additionally join Marketing.
Field at fault?
The T‑Mo Report noted the rising volume of customer service complaints against TMUS over the last twelve months, with many customers, as well as employees at the operator, said to be "directly blaming Callie Field for the problem" since she took the Chief Customer Experience Officer post in March 2021. Most complaints were said to relate to "bad interactions" with offshore support teams, which were instructed to add "unwanted features without consent and make questionable changes that break promotions".
Indeed, Freier seemed to tacitly acknowledge the issues with customer service in his email, by stating that, "let's be honest, we have tools, processes, and other resources that need to be improved upon in a significant way to put our customer‑facing teams in a better position to serve".