White label banking provider BankMobile flags the success of its T‑Mobile partnership as a contract extension is signed and Sprint customers added.
Vendor aims to add another "large" partner due in 2021.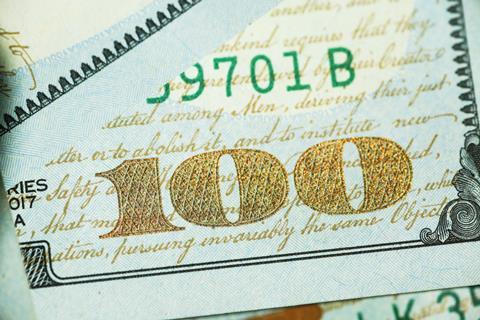 T‑Mobile US' white label banking partner BankMobile confirmed that the two businesses' partnership, which underpins T‑Mobile MONEY, has been extended until 2023. The refreshed deal also adds T‑Mobile's recently‑acquired Sprint customer base to the T‑Mobile MONEY target market, and includes the option to continue the partnership in two‑year increments after 2023.
BankMobile, currently the digital unit of Customers Bancorp but soon to be spun‑out as an independent entity, made the announcement during an investors call.
" We believe that we are at the beginning stages and just scratched the surface in terms of the growth opportunity with T‑Mobile. "

— Luvleen Sidhu, BankMobile Chief Executive.
BankMobile has provided white label banking services to T‑Mobile since April 2019, when it signed a three‑year deal. This followed at least two years of pilots and testing between the pair (Deutsche Telekomwatch, #78 and #83).
During the call, Sidhu sought to highlight the significance of the partnership to BankMobile, pointing to its revenue contribution and the potential for further collaboration. Sidhu claimed the T‑Mobile link‑up had brought "tremendous growth", adding that the relationship is "reaching a scale where it is contributing".
Exact figures are not available for T‑Mobile MONEY's traction, but as T‑Mobile is BankMobile's only "large" white label services customer, it is possible to gauge the operator's contribution through its "very low‑cost deposits" reporting. By all accounts, white label services have seen substantial growth in 2020.
BankMobile results to end‑September 2020

Q3 2020
Q2 2020
Q1 2020
Source: Customers Bancorp.

White label deposits

$299,091

$162,691

$107,054

Total deposits

$943,749

$662,763

$609,765

Contribution

31%

24%

17%
T‑Mobile MONEY provides a checking account with 4% interest and balances up to $3,000 (€2,450), with no fees and overdraft protection. The partnership effectively places the burden of commercial cost on T‑Mobile, while technology, development, and operations are BankMobile's remit. "We share in the revenue, and the majority of the marketing strategy and cost is on T‑Mobile", Sidhu said.
Spun‑out to keep up the momentum
A divestment of BankMobile has been on the cards since at least 2018 and was confirmed in August. BankMobile is to merge with special purpose acquisition player Megalith Financial Acquisition Corp. as a newly independent fintech player, BM Technologies, and will be floated on the New York Stock Exchange. The transaction, which values the new BM Technologies at $140m, is set to close by the end of 2020. Customers Bancorp will retain a 46.7% stake in the business (Deutsche Telekomwatch, #91 and #97).
Following the transaction, BankMobile's strategy for the next three to five years is to double its market capitalisation, to $1bn, according to Sidhu. This will be achieved by signing up "one large partner a year" to its "customised, tailored, and integrated" banking‑as‑a‑service solutions.
In 2019, this large partner was T‑Mobile; in 2020 it was Google (in the form of a broad partnership to integrate Google Pay services); and in 2021 Sidhu hinted at "multiple RFPs (requests for proposals) in conversation", though nothing was confirmed.
White label services are one of three verticals targeted by BankMobile, alongside higher education and workplace banking.

Joseph Purnell is a Staff Reporter for TelcoTitans, contributing telecoms news analysis since 2019 as part of the TelcoTitans Editorial team.