Deutsche Telekom CEO seeks to lure tower partner with promise of hands-off approach to managing the business, allowing it to flourish "independently".
Picky operator unenthusiastic about approaches taken by rivals to tower extraction, including Vodafone's Vantage Towers IPO earlier in the year.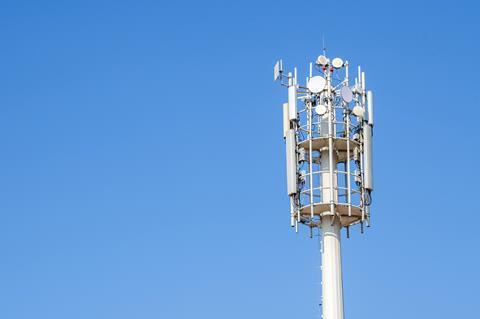 Deutsche Telekom highlighted its preference for a strategic partnership on European wireless infrastructure, rather than a full or bit-part sale, as it continues to hold back from leaping into Europe's tower M&A shakeout.
Chief Executive Tim Höttges told analysts the operator remains on a search for the "right solution" on the future of GD Towers, the unit housing its Austrian and German network real estate.
However, speaking during the Group's Q3 FY21 financial update on Friday, he clarified DT was inclined neither to jettison the business nor retain full control over its destiny, and indicated he was instead looking for a middle ground where DT can "participate"in its development with an active and engaged ally.
DT not letting go …
DT's tower transaction remains highly anticipated by European telecoms share traders, and the Q3 call saw Höttges asked by David Wright, Bank of America Merrill Lynch's Head of Telecoms Equity Research, for an update on the status of DT's so-called "kingmaker" plan on tower M&A.
He then ran through his thoughts regarding the Group's main options.
Regarding a full sale — framed by Höttges as taking a course of "sell it, get the money, and run" — he said there was no urgent need to raise cash. "We do not need the money", he emphasised, noting the Group's strengthening balance sheet following April 2020's Sprint takeover.
… but willing to loosen grip
Neither was the Group inclined to sell a "piece" of the business, either via a private sale or flotation, with the CEO pointing to the often-competing commercial and financial objectives of TowerCos and the parent telcos they were born out of.
" I am not convinced because you are then in a constant conflict. Is the build-to-suit [site rollout] and the expansion of your TowerCo affecting your debt burden and your rating at the MotherCo? So, you have two different business models [and] it's very difficult to consolidate that in one. "

Höttges.
Instead, he indicated DT is leaning towards a less possessive approach, whereby the Group will "find a strategic partner, manage the business, and participate in the value creation over the long term".
" We highly prefer the option of having a strong partner who is working with us going forward. "

Höttges.
Höttges indicated DT was open to structuring the business on a "consolidated or [deconsolidated]" basis, but that he prefers the latter.
In this way, the TowerCo will be "entrepreneurially independent" when it comes to driving growth in "5G buildout, the edge cloud environment, the infrastructure business, and all these kinds of activities that are driving the value and growth of this entity", he claimed.
Höttges claims Vantage point
Höttges' pitch was notable for its contrast with the approaches taken by key DT rivals Telefónica and Vodafone in the tower space.
Vodafone did not go down the partnership route when it separated Vantage Towers, its European infrastructure business, and opted for a listing of just 19% of its equity (although Vantage's management has repeatedly asserted its independence). In July, Vodafone CEO Nick Read indicated it could release its grip on the TowerCo, saying it was "clearly open … to co-control scenarios with like-minded industrial players" (Vodafonewatch, #193, #195, and #199). The Vantage model was specifically referenced by Höttges as something DT is not interested in pursuing.
Telefónica has effectively exited the market this year, with infrastructure arm Telxius having completed the sale of about 31,000 European and Latin American sites to American Tower (Telefónicawatch, #156).
Playing the field
DT's moves in the tower space continue to be under close scrutiny. The GD Towers' footprint now spans more than 40,000 sites via the estate of Deutsche Funkturm, its German infrastructure business, and recently separated assets of Austria's Magenta Telekom. The Group also recently mooted the addition of sites in the Czech Republic and Slovakia to the GD Towers' stable (Deutsche Telekomwatch, #103 and #105). In May, it indicated the portfolio was worth approximately €12.8bn (£10.9bn).
A deal has long been in the making. DT has been giving out signals regarding a possible transaction since at least 2015, and this became a more concrete possibility in 2017, when it transferred oversight of Deutsche Funkturm into its central, M&A-led Group Development division, to pave the way for footprint expansion and partnerships (Deutsche Telekomwatch, #51 and passim). However, its management has been prepared to be patient on key M&A decisions and has largely been happy to spectate as rivals have made their plays.
DT's talk of a desire to find a collaborative ally on wireless infrastructure continues to put a spotlight on Spain's Cellnex Telecom, which is the Group's senior partner on a tower venture in the Netherlands and is collaborating with Deutsche Telekom Capital Partners on a European-focused Digital Infrastructure Vehicle investment fund (Deutsche Telekomwatch, #101). Whether Cellnex, with its portfolio of 128,000 sites, has outgrown the possibility of a fuller tie-up with DT is another question, however. It overlaps with GD Towers in Austria.
Also in the wings is long-time DT buddy Orange and its recently formed and apparently complementary TOTEM business, encompassing 26,000 sites in France and Spain, outside of DT's sphere of operation. Orange Chairman & CEO Stéphane Richard recently indicated openness to a tie-up with DT, suggesting operators had "something smarter to do than just selling your towers to Cellnex" (Deutsche Telekomwatch, #101).