Hails "growth prospects" of Greek operator on FTTP field visit to Athens.
Says Greece is "very significant" to Deutsche Telekom.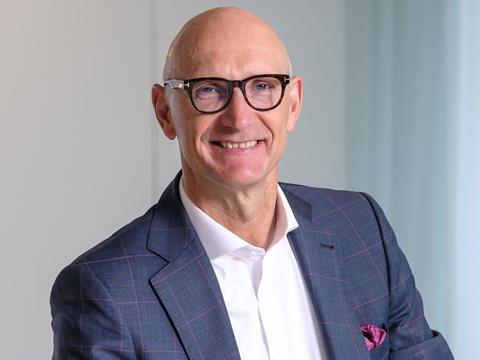 Timotheus Höttges, Chief Executive at Deutsche Telekom, reaffirmed Group commitment to Greek operator OTE.
In a personal show of support for OTE's recently announced €3bn (£2.5bn) fibre-to-the-premises investment plan, Höttges flew to Greece and visited FTTP construction works in the Athens region. According to OTE's account of the visit, he chatted with FTTP engineers and "oversaw the whole procedure". This involved looking at the construction of mini trenches and installation of fibre cables, as well as the termination from optical cabinets to customer sites.
DT's CEO gave fulsome praise to the work and accelerated FTTP investment by OTE, in which the Bonn-headquartered Group has a 47% stake.
"I would like to congratulate our people in Greece that immediately put our commitment for the country's digital upgrade into action", he declared. "In the era of artificial intelligence, big data, and metaverse, optical fibre networks are a force of progress. Every region that gets access to FTTH is upgraded. That is why our investment is so important."
" Greece is very significant to Deutsche Telekom. We believe in its growth prospects and we invest in its future. We utilise our know-how and the special gravitas of a Group of global range, to support the vision for the country's digital transformation. Our presence here today is a confirmation of our commitment. " — Höttges.
Höttges was accompanied on his FTTP field visit by Dominique Leroy, Head of Europe and Member of the Board of Management at DT, and OTE Group CEO Michael Tsamaz.
Leroy, too, has been vocal in her support of OTE's FTTP ambition and Greece's broader digital transformation plans, "We pass a vote of confidence in [Greece's] growth prospects", she said in a recent interview with the Athens-Macedonian News Agency.
FTTP commitment
In December 2021, DT and OTE pledged to make a "sharp increase" in fixed-line investment. They indicated that OTE would direct more than €3bn into fibre rollout by 2027, with the aim of increasing its FTTP reach to three million households and businesses (from 560,000 currently). The expansion, they said, would give OTE coverage of almost two-thirds of fixed lines in Greece with FTTP.
Accompanying the FTTP rollout, DT and OTE committed to upgrading speeds for customers outside of the FTTP footprint, subject to "technical eligibility" and regulatory clearance. This will begin in the quarter to March 2022.
The "plan" was presented to Prime Minister Kyriakos Mitsotakis and other government officials by Höttges, Leroy, and Tsamaz. Mitsotakis called it a "vote of confidence in the country".
DT has called for in the past more amenable regulations to help OTE's fibre rollout programme. It is not clear if the FTTP investment was prompted by regulatory changes.

Ken has been writing about developments in the fixed and mobile markets for over twenty years. He has been a contributor to TelcoTitans since 2015.