Harald Krüger would bring youth and transformation experience to Chairman role
Growing affinity between telco and auto sectors in Germany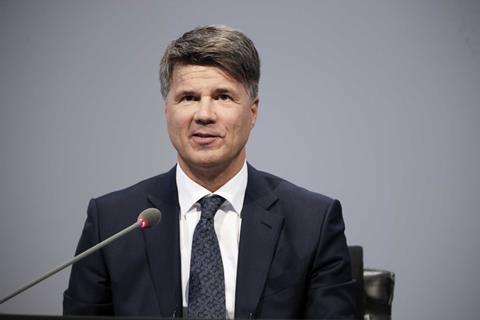 The former Chief Executive of BMW AG, Harald Krüger, has emerged as the favourite candidate to succeed Ulrich Lehner as Chairman of the Supervisory Board at Deutsche Telekom, according to German business publication Manager Magazin.
Along with Krüger, the shortlist reportedly included two other current Supervisory Board members: Michael Kaschke, formerly CEO and President of Carl Zeiss; and Karl-Heinz Streibich, formerly CEO of Software AG. The latest report suggests that the list has now narrowed to Krüger as the final candidate.
While succession speculation has increased lately, the change in leadership is not exactly imminent. Lehner's term as Chairman ends in 2022 and he is not expected to announce his replacement until April 2021, at the next Shareholders' Meeting. Succession planning has been underway since at least 2019.
Krüger was appointed to DT's Supervisory Board in 2018 and he currently does not sit on any of the board's committees. He also has a seat on Lufthansa's Supervisory Board as of May 2020. Previously, Krüger joined BMW in 1992 and rose through the ranks to Management Board roles, culminating in a four-year stint as CEO of the company. This ended in July 2019 after he declined to seek another four-year term.
His areas of expertise are listed as "strategy, innovation management, technology, [and] HR".
Changing of the old guard at DT
Lehner, who is 74, has been Chairman of the Supervisory Board since 2008. At the end of his term, he will have served in the role for 14 years. After such a long tenure, any new chairman will mark a major change for the telco.
If the latest reports are true and Krüger does succeed Lehner, one of the most striking differences between the two executives would be their age. Krüger (54) is 20 years younger than Lehner, and interestingly, three years younger than the man he would oversee: DT Chief Executive Timotheus Höttges, who is 57.
His relatively youthful age might well be one of Krüger's attractions for DT. But more importantly, he knows DT from his time on the board and, after 27 years at BMW, he has deep knowledge and experience with the automotive industry, which, like the telecoms sector, is undergoing major transformation. Auto manufacturers face disruption on multiple fronts, such as the softwar-isation of vehicles, production automation, and the shift to more environmentally friendly vehicles.
During Krüger's time as CEO, BMW was overtaken by Mercedes-Benz as the top luxury car brand and the manufacturer was criticised for not moving aggressively enough into electric vehicles. He certainly has the scars from leading a major German company in the trenches of transformation.
Also, Krüger's Management Board roles included oversight for production as well as human resources, which would bring valuable experience and insight to DT as it steers through its own modernisation strategy.
Höttges hops on Daimler board
In another sign of affinity between the automotive and telecoms sectors, DT CEO Höttges was elected to the Supervisory Board of automotive manufacturer Daimler AG. Höttges wrote in a LinkedIn post that he will bring his experience in digitisation and networking to the board, but that he also expects to learn from Daimler for the benefit of DT as well. He noted that the car maker "stands for strong brands with tradition, for internationality and high quality in products and processes".
Höttges has long felt a kind of kinship with the auto sector (Deutsche Telekomwatch, #41). He views the automotive manufacturers as fellow German industrial leaders, partners in technologies and services (i.e., Internet of Things, connected-cars) as well as role models in modern production. Höttges has pointed to the "modelised" production techniques from Japan in the 1990s as something that DT could imitate, that is, "producing cars in a different manner, in a very, very standardised way, but differentiating in the way [they brought] products to customers".

Michelle Donegan is an experienced telecoms writer and has been contributing as a reporter and news analyst for TelcoTitans since July 2020.