T‑Systems CTO Maximilian Ahrens sees DT as a "bridge builder" for Gaia‑X.
Chairman of European cloud association insists it is still in startup phase and accepts "an element of needing to find ourselves".
Summit marked by reported sponsorship row and France‑based Scaleway become first major member to exit the association.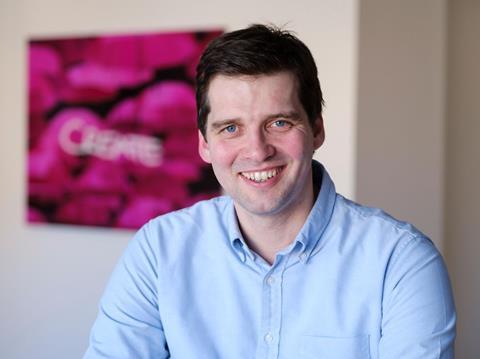 Maximilian Ahrens, Chief Technology Officer of T‑Systems, said Deutsche Telekom (DT) remains "totally committed" to realising the objectives of Gaia‑X as reports continued to swirl about growing tensions among members of the European federated cloud initiative.
In comments sent to TelcoTitans, Ahrens, who was appointed Chairman of Gaia‑X's Board of Directors in June, said DT sees the scheme as an "important foundation for Europe's future competitiveness. I think what is also important to note is that Deutsche Telekom can act as a bridge builder within Gaia‑X. As a European company, we are deeply rooted in the continent's economy".
Ahrens added: "Our clients include large corporations, but also the small and mid‑sized companies that form Europe's economic backbone. We also have strong partnerships with US cloud providers. We talk to both sides here, every day. And that's why we can help balance the different interests within the Gaia‑X framework — bringing a true view of what is needed in a sovereign European digital market. That has been confirmed by the 'letter of comfort' recently issued by the European Commission".
The European Commission's Directorate‑General for Competition sent a "comfort letter" to the Gaia‑X Association on 17 November after being requested to provide guidance in relation to membership criteria — an increasingly fraught topic among members as many feel Gaia‑X should remain solely European.
Francesco Bonfiglio, CEO of Gaia‑X, said the letter "confirms that the rules adopted by the association are inclusive with respect to all members, regardless of their type, size and region, and offer an equal opportunity to all in developing Gaia‑X as the common objective for users and providers of technology. Gaia‑X is not about building walls, but about creating a new opportunity in Europe, for Europe and beyond".
The statements from Ahrens and Bonfiglio nevertheless come amid a challenging period at Gaia‑X.
A report from the Politico news site in early November, citing interviews with more than a dozen industry and government officials involved with the work of Gaia‑X, suggested that the project is struggling to get off the ground "amid infighting between corporate members, disagreement over its overall aims, and a bloated bureaucratic structure that is delaying decisions". The report added that "one industry official closely involved in the work of Gaia‑X called it a 'mess'".
More reports about growing disharmony and discontent have since emerged. One member, France‑based Scaleway, has decided to leave the organisation altogether.
In a tweet, Scaleway said it will not renew its membership of Gaia‑X, "as its initially laudable objectives are being side‑tracked by a polarisation paradox, which reinforces the status quo of an unbalanced playing field, favouring non‑EU players".
Yann Lechelle, CEO of Scaleway, wished the project good luck, but said Scaleway "will be watching from the outside".
Finding its feet
The Gaia‑X initiative was officially launched in June 2020 and aims to establish a federated data infrastructure built on European data privacy principles. It is viewed as a European response to competition from the large Chinese and US cloud providers that dominate the market (Deutsche Telekomwatch, #89, #94, #100, and #102). The Gaia‑X European Association for Data and Cloud AISBL, which is the body that runs the initiative, launched in January 2021.
Other telco members include: A1 Telekom Austria; Fastweb and Telecom Italia in Italy; France‑based Orange Business Services; Proximus in Belgium; United Group, which operates telecoms and media service providers in southeast Europe; and Vodafone. Ahrens said that the number of partners now exceeds 340, and that hubs are present in 15 countries including South Korea.
Initially hailed as a ground‑breaking project, Gaia‑X is said to have lost focus and is struggling to maintain communication among its members. Frank Karlitschek, German entrepreneur and founder of Gaia‑X member NextCloud, told Politico that there are "too many cooks in the kitchen … it's already become clear that it's difficult to find a consensus between everybody".
Ahrens insisted that cooperation among board members and at AISBL "is excellent". "I look forward to continuing to repay the trust placed in me by Gaia‑X members. Our CEO Francesco Bonfiglio reports to the board, whilst taking care of everyday business. Francesco, our CTO Pierre Gronlier and I are very closely aligned. Which is all the more important, as strategic decisions now need to be made for Gaia‑X", he said.
Gaia‑X held its second annual summit in Milan on 18 and 19 November. Ahrens hailed positive developments such as the "first use‑cases announced for Catena-X, as well the announcement of several further industry initiatives. We are seeing constructive discussions around labels and policy rules. These are really positive developments".
Concerns have also previously been expressed about the dominance of US cloud providers within Gaia‑X itself. Sources told Politico that Microsoft in particular had been very active in steering the work of the technical committees, although Pierre Gronlier, CTO of Gaia‑X, indicated that Microsoft did not contribute any more or less than the others.
In addition, a more recent Politico article said members had voiced concerns about the sponsorship of the 2021 summit by Chinese technology companies Alibaba Cloud and Huawei Technologies, as well as Amazon Web Services and Microsoft. Other platinum sponsors included A1 Digital, Italy-based Aruba, B1 Systems GmbH, DE-CIX, the Italian Engineering Group, China-based Haier COSMOPlat, Hewlett Packard Enterprise, Ocean Protocol, Open Nebula, SysEleven, Noovle (Telecom Italia), Venture Leap, and VMware. DT's Open Telekom Cloud was listed as one of four silver sponsors.
Ahrens pointed out that Gaia‑X is still in the startup phase, while the diverse range of participants in the initiative "shows how commercially attractive the European cloud market is and also the level of belief that Gaia‑X will achieve its stated aims of building a trusted, sovereign, European way of cloud computing".
"Of course there is an element of needing to find ourselves," he conceded. "A range of viewpoints are part of the territory in a project of this ambition and scale. Indeed, this shows how much participants care about the issues which Gaia‑X is addressing. Scaleway's decision not to renew their Gaia‑X membership is of course their own to make. The positive direction of movement and the growing list of participants is there regard

Anne Morris is a freelance journalist, editor and translator. She has been working as a reporter and news analyst for TelcoTitans since 2016.