IoT expert encourages hubraum community to test cellular-based location technology from US-based vendor.
Maintains 'OTT solution' caters for many IoT use-cases.
Polte survives DT's rigorous testing process, which saw it preferred to cloud‑based location technologies from Ericsson, Huawei, Nokia, and Skyhook.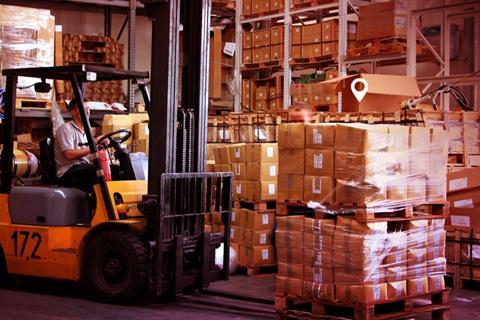 Mona Parsa-Moghadam, IoT Product Manager at Deutsche Telekom, seemed to argue that patented technology from US-based Polte was as good as it gets when it comes to leveraging cellular networks to determine the location of IoT devices.
In a recent presentation, which was apparently pitched to startups on behalf of hubraum, DT's tech incubator, Parsa‑Moghadam encouraged IoT device makers to try out Polte's cloud-based approach. She appeared to rule out other cellular-based location approaches — Cell-ID, Enhanced Cell-ID, Observed Time Difference of Arrival (OTDOA) — as viable alternatives.
To emphasise the point, Parsa‑Moghadam highlighted a range of requirements for devices whose location can be determined with sufficient accuracy to cater for most IoT use cases: cheap; low data volumes; low power consumption; high security; and good indoor and outdoor coverage. "That's what you like and what we like, but that's not the reality", said Parsa‑Moghadam.
DT, she explained, has been instead testing OTT solutions from "main players" in this space over the last 18 months, weighing up their advantages and disadvantages.
Aside from Polte, with which DT has been conducting "large-scale pilots" since at least April, DT ran the rule over OTT location technologies from Ericsson, Huawei, Nokia, and Skyhook. It was Polte, however, which emerged as overall top performer in DT's eyes.
On a Polte mission
Parsa-Moghadam's IoT remit has recently broadened at DT, extending beyond security and SIM products to include cellular positioning. Under the banner of IoT creators meetup, her presentation was clearly intended to get hubruam's tech incubator community 'onside' with regards to Polte.
Parsa-Moghadam said that, using Polte's patented Cloud Location over Cellular (C-LoC) technology, IoT device makers can save on battery power, since none of the location calculations are done on the device itself. If the Polte solution is integrated into the chipset — the Super Resolution version —accuracy of within 100 metres was possible, according to Parsa-Moghadam.
If IoT device makers decide not to go down the chipset route, Parsa-Moghadam said the Polte solution could still be integrated "easily" at the software layer — dubbed the Core Resolution approach — and provide "good location information, which works for many use cases".


Ken has been writing about developments in the fixed and mobile markets for over twenty years. He has been a contributor to TelcoTitans since 2015.