Rethink on mix of German next-gen deployment will see Group need a year more than expected to get up to full roll out speed.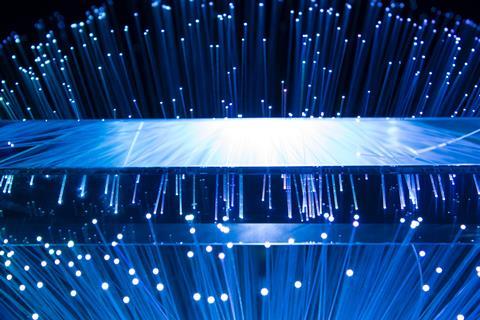 Deutsche Telekom is to take a year longer than expected to ramp up its fibre-to-the-home (FTTH) rollout programme in Germany to targeted pace levels, according to numbers revealed by Group leadership in its results call yesterday.
The presentation, for the quarter to 30 September 2020 (Q3 FY20), saw both Chief Executive Timotheus Höttges and Chief Financial Officer Christian Illek imply that the Group will not reach a two million household passed-per-annum run-rate during FY21 — one of the high-profile operational goals it laid out at its last Capital Markets Day.
The leadership duo said Deutsche Telekom will pass 600,000 homes during FY20, and although they diverged slightly on longer-term forecasts, both suggested the Group will fall short of the two million run-rate target during FY21. Illek indicated FY20's 600,000 prospective adds will be doubled during FY21, while Höttges referenced a 1.5 million–1.8 million range.
Deutsche Telekom's Head of Investor Relations Hannes Wittig confirmed to TelcoTitans that the operator is now aiming to hit the two million household goal in FY22. He said the roadmap tweak was down to a change in the "mix" of sites being targeted with FTTH, including a greater leaning towards rural areas, business-to-business locations, and schools.
There was no indication regulatory red tape, COVID‑19 disruption, or ongoing investor concerns regarding Deutsche Telekom's FTTH capital expenditure burden, had played a part in the pullback. The operator gave reassurances earlier this year that the pandemic had not knocked its FTTH rollout programme off course (although had muddied tower expansion plans at wireless infrastructure unit Deutsche Funkturm).
The pressures surrounding the FTTH ramp‑up have seen Höttges mandate new Telekom Deutschland Chief Executive Srini Gopalan to innovate further with the operator's fibre rollout model in Germany, in a bid to reduce per-household roll out costs and allow it to spread deployment wider.
Deutsche Telekom continues to argue, with the benefit of hindsight, that its measured and strategic approach to FTTH rollout has been a boon for Germany during the pandemic, meaning more home-workers have had superfast connectivity available than would have been the case if it had channelled cash towards a narrower, ultrafast programme.


Richard Agnew is Group Editor at TelcoTitans and Market Mettle.