T-Mobile Netherlands' junior partner Tele2 expects sale transaction to close within "weeks".
Group to receive around €3.8bn in net cash proceeds.
Unlikely to follow Tele2's lead and use cash windfall for extraordinary dividend.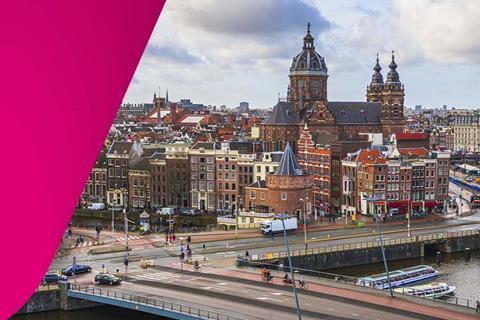 Barely six months since Deutsche Telekom and Tele2 Group agreed to sell their respective 75% and 25% stakes in T-Mobile Netherlands to private equity firms Apax Partners and Warburg Pincus, the transaction is now set to be closed "in the coming weeks".
At least this is the view of Tele2's board of directors, which issued a statement on Friday proposing that "full cash proceeds" should be distributed to shareholders through an extraordinary dividend of SEK 13 (£1.05/€1.26) per share, equivalent to SEK 9bn.
Tele2 evidently thinks it will get its hands on the cash by May, when the Swedish operator group pays the first tranche of its ordinary dividend. It is at that time that the Tele2 board envisions payment of the extraordinary dividend.
Dividing the spoils
Deutsche Telekom and Tele2 wrapped up the agreement last September to sell T-Mobile Netherlands to WP/AP Telecom Holdings, a consortium comprising Apax and Warburg Pincus.
The deal gave the Dutch operator an implied enterprise value of €5.1bn (£4.2bn), equating to about 8.7⨯ core earnings after leases over the twelve months to 30 June 2021. This is short of the €5.7bn Deutsche Telekom previously implied the business was worth, but still a major gain on the €2bn+ valuation attached to T-Mobile Netherlands back in 2018 before the Tele2 combination. It is a big win for the operator's management team, led by CEO Søren Abildgaard.
Deutsche Telekom stands to receive "approximately €3.8bn" in net cash proceeds, after factoring out Tele2's 25% interest and certain "debt items", including loans to T-Mobile Netherlands. Both Deutsche Telekom and Tele2 had already extracted €700m from the Dutch business through a tower asset deal with Cellnex Telecom, announced in January 2021.
Deutsche Telekom has plenty of priorities over an extraordinary dividend á la Tele2 when it comes to making use of the Dutch proceeds, including a €130bn net debt mountain (including leases) to pay down following 2020's $59bn (£45bn/€54bn) takeover of Sprint.
With pre-approval of the Dutch deal, the Group had already directed part of the gains towards a convoluted reset of its relationship with SoftBank, which sees it coughing up $2.4bn to increase its stake in T-Mobile US from 43.2% to 48.4%.

Ken has been writing about developments in the fixed and mobile markets for over twenty years. He has been a contributor to TelcoTitans since 2015.