Gerry McQuade to retire from BT as Enterprise moves beyond integrating its diverse operations and looks to accelerate the shift from legacy services to new digital offerings.
MTN's Shuter to join in 2021, bringing a reputation for delivering growth and stability from a time of crisis.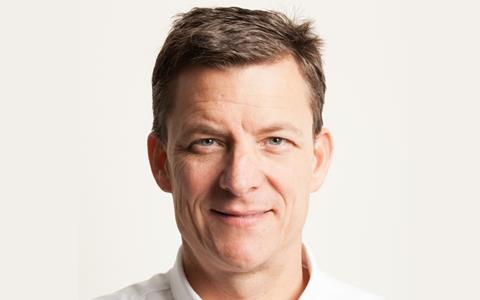 Rob Shuter, currently Chief Executive at African mobile player MTN Group, is set to replace Gerry McQuade as Chief Executive of BT Enterprise. With McQuade to retire from BT in the near future, Shuter is expected to join BT in January 2021, according to Group Chief Executive Philip Jansen.
When Shuter arrives, he will be taking charge of a division facing the long-standing challenges that have affected all players in the enterprise communications market, exacerbated by the impact of the COVID-19 pandemic. BT management was wary of suggesting that the new broom would sweep away all the strategy put in place by McQuade over the two years of the division's existence, but Jansen did suggest analysts should "expect more stuff" to emerge from the division as Shuter takes stock of the business with a fresh set of eyes.
"[Shuter will] have the opportunity to look at the business with a fresh set of eyes and can think what he wants to do with that business… The current strategy makes a load of sense but will we want to go harder in certain areas? Faster in certain areas? Definitely. Gerry [McQuade] and I have already talked about that a lot… the question is how do we do it? Where do we do it? Which things, and when?"

Jansen.
MTN reported revenue in FY19 amounting to broadly £7bn, and is joining BT to lead a division generating around £6bn and declining.
Sharp Shuter coming into town
Shuter's career started in the banking sector, but from 2009 he spent three years as Chief Financial Officer at Vodacom Group, and moved from there to lead Vodafone Netherlands (now VodafoneZiggo) in 2012. There, he was immediately thrown into the challenge of managing a massively disruptive and drawn-out network failure that ultimately prompted the implementation of a Fast Forward recovery plan for the operator (Vodafonewatch, #101 and passim).
He gained kudos by steadying the Dutch business, and by 2015 he had been awarded additional responsibility for Vodafone's Europe Cluster, a group of nine smaller OpCos, and appointed to the Group Executive Committee. However, within a year he had elected to move to take control of African mobile group MTN.
Operating on a four year contract, Shuter again took charge of a company in chaos, with his predecessor pushed out following the levying of a huge fine for the group's failure to adhere to regulatory rules on disconnecting unregistered users in Nigeria, and beset by stakeholder concerns regarding corporate governance. These worries abated over the course of Shuter's management, with the steadied ship seeing substantial growth in mobile accesses, data users, and an expansion of its m-money service.
The state of BT Enterprise when Shuter arrives remains to be seen, but with BT signalling that it anticipates the major financial challenges for many of its SME customers will only emerge towards the end of the year as government emergency support tails off, he may yet again be walking into management of a crisis.
In early-2020, Shuter gave notice that he was not going to renew his MTN contract when it expired at the end of March 2021. With his appointment at BT, it appears that there will need to be negotiations on exiting that contract early if he is to meet Jansen's expectations of an arrival next January.
Enterprise clear-eyed on the challenge ahead
McQuade has been a reassuring voice at the head of the Enterprise division since its creation, overseeing integration of disparate units and businesses and a quiet recovery in areas such as the public sector. However, even without the challenges of the pandemic-generated recession that is expected to hit the Enterprise customer base hardest of all, the division is addressing long-term decline.
In BT's Q1 FY20-21 results Group Chief Financial Officer Simon Lowth noted the ongoing pressure on legacy voice and connections that are dragging top line figures for the division. But he also highlighted the "relatively low" share Enterprise has in emerging market segments such as IP voice, managed security, and cloud-based services as opportunities that can be built upon.
McQuade similarly highlighted stabilisation of Enterprise broadband base and the division is already using this as a base from which to attack, rather than defend, legacy decline, by embracing newer services and going after greater share of wallet.
The division as it stands was also tagged as a complex beast, and according to Lowth, an ongoing "prime beneficiary" of the Simplify programme, suggesting that Shuter will be taking on a division ready to be stripped down for a rebuild.
More transfers may follow new manager builds his team
Shuter gathered a management team around him at MTN that features several executives that followed him from his former employers at Vodacom and Vodafone Group (Vodafonewatch, passim).
Jens Schulte-Bockum, former senior figure at Vodafone Germany was brought in to MTN as Chief Operating Officer. At the time Shuter announced his intention to leave MTN, Schulte-Bockum's contract was extended to end-March 2022.
Christian Wirtz, now Head of Enterprise Solutions & Commercial Management at MTN Business, was brought into the role from Vodacom in the wake of Shuter's defection (Vodafonewatch, #163).
Giovanni Chiarelli, former Vodafone Romania CTO, joined MTN as CTIO under Shuter.
Godfrey Motsa, Head of South & East Africa at MTN, was previously Chief Consumer Officer at Vodacom.
As a leader who appears to value familiar faces on his team, his arrival at BT may be followed by further new appointments from the African operator.

Neal Doran is a Senior Analyst for TelcoTitans. Neal's industry knowledge and experience as a telecoms analyst and writer spans three decades, and he has been a key part of TelcoTitan's Editorial team since 2001.