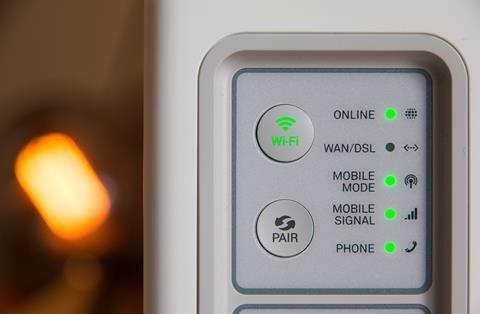 Openreach has said it will be trialling higher levels of ReTransmission (ReTx) on its very high-speed digital subscriber lines (VDSL), to assess the effect on both upstream and downstream traffic.
Detail is scarce, but the latest test is assumed to relate to G.998.4 (or G.INP, which Openreach calls ReTx), the ITU-standardised error-correction protocol for DSL. ReTx is also present within the G.fast protocol that is fundamental to Openreach's 'superfast' (300Mbps+) mid-term hybrid broadband strategy.
According to ISPReview UK, Openreach will run the trial with opted-in ISPs for around eight weeks, involving around 160,000 connections, commencing mid-July 2019. Emphasis will be apparently on the historically more problematic upstream ReTx.
ReTx attempts to efficiently counter and regulate interference from 'impulse noise' by utilising a buffer, thus facilitating retransmission of corrupted data to help stabilise higher-speeds and improve latency.
Openreach has deployed ReTx in conjunction with its Huawei-supplied, fibre-connected cabinets since early-2015, following trials from 2013, but has encountered drawn-out problems in conjunction with equipment from rival (and now sidelined) cabinet-supplier ECI. Compatibility issues with some end-user modems and their chipsets have been suggested to be an underlying problem in the latter environment, particularly for upstream traffic.
Earlier in 2019, Openreach commenced a separate twelve-month, ISP opted-in trial to assess enhancements to its Dynamic Line Management (DLM) system. DLM is another tool used to optimise the performance of copper-delivered broadband. The trial is testing the impact of adding twelve further 'speed steps' to help fine-tune line speed and stability. It is reported to cover around 5,000 end-users connected to Huawei cabinets, with the new steps related to FTTC (mostly in the 50Mbps-80Mbps range).