CEO calls for longer-term, discounted full-fibre wholesale deals.
Harrison claims BT's alleged fears of breaching UK competition rules is "red herring", while incumbent maintains it needs to appease all stakeholders.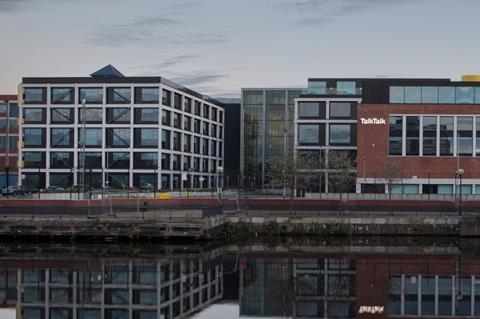 TalkTalk accused Openreach of making excuses for not offering long-term and discounted wholesale fibre-to-the-premise (FTTP) deals.
BT's infrastructure arm has previously indicated a willingness to offer communication providers (CP) sustained volume-discount contracts for FTTP, but has said offerings of this sort were in danger of breaking existing UK competition rules (BTwatch, #315).
Tristia Harrison, Chief Executive at TalkTalk — as reported by the Financial Times — seemed to think this was little more than a wheeze to hinder rivals of BT Consumer from gaining access to 'full fibre' at more attractive rates. Harrison described the reference to UK competition rules as a "red herring".
Harrison took a political pot shot at the UK incumbent, claiming that if Openreach dragged its heels on long-term wholesale arrangements, then the government's aim of "levelling up the country", where access to ultrafast broadband is widespread, was in danger of stalling.
"The next three-to-six months are critical", she said, adding that the "clock is against us" in terms of encouraging a competitive UK full-fibre market. For Harrison, the issue of long-term FTTP wholesale deals is the "first real test" of the legal separation of BT and Openreach. It was not clear from the newspaper report what length of contract, and levels of discount, that Harrison was seeking.
An Openreach spokesperson, quoted by the Financial Times, maintained that commitment to neutrality had not wavered.
"We have a legal obligation to treat all of our customers equally and we take that very seriously. That means our full-fibre products will always be available to every [provider] in the UK under the same prices terms and conditions."

Openreach.
Discount discussions — two out of three ain't good
Openreach is not averse to offering discounts, but the ones in place are clearly not attractive enough for TalkTalk.
In late-2019, BT's infrastructure arm announced a bid to accelerate FTTP network adoption in its Fibre Cities through annual line rental discounts of around 25%. These were only available to CPs on condition that they showed willingness to put in the marketing legwork to promote the service in targeted areas. TalkTalk and other CPs will note, however, that all of these new offers expire on 30 September 2022.
The access services business has also previously offered volume discounts on fibre-to-the-cabinet (FTTC) connectivity that managed to circumvent competition law concerns, and which have seen CPs embrace superfast offerings in recent quarters (BTwatch, 297). These propositions are the apparent template upon which Openreach has been developing its long-term FTTP promotions.
However, speaking at BT Group's Q1 FY20-21 results presentation in late-July, Cathryn Ross, Group Head of Regulatory Affairs, said that developing an offer acceptable to all interested parties — BT, the CP customer, and the regulator — is a difficult balancing act, with proposals made so far only tending to find favour with two out of the three.
It appears that this challenge has still not been resolved, as evidenced by Harrison's apparent frustration, and from recent comments made by Simon Lowth, BT's Chief Financial Officer. Speaking at the Goldman Sachs Communicopia Virtual Conference in September 2020, he acknowledged that acceptable volume discounts for FTTP are significantly more complicated than FTTC deals, and that there is "work to do" on finding a formula that meets the needs of CPs.
Bumpy FTTP road
Openreach recently confirmed its FTTP footprint reached three million premises during July 2020, up from 2.6 million a month earlier. The division recently upped its Fibre First deployment target to 4.5 million premises by 31 March 2021, and 20 million premises by the "mid- to late-2020s", subject to the "successful resolution of a number of critical enablers" (BTwatch, #313).
In its latest Annual Report, published in early-May 2020, BT confirmed the pace of Openreach's FTTP rollout rate had increased to 32,000 premises per week, up from 13,000 in January 2019.

Ken has been writing about developments in the fixed and mobile markets for over twenty years. He has been a contributor to TelcoTitans since 2015.