Regulator proposes quality-of-service exemption for Openreach upgrades, paving way for speedier FTTC installation.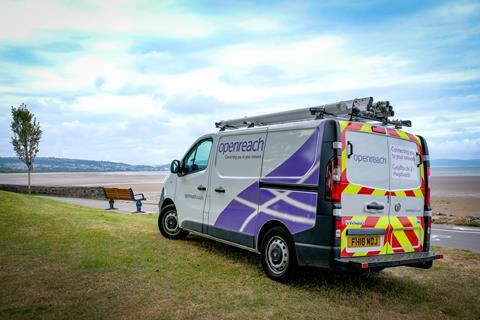 Ofcom is considering revising rules that oblige Openreach to install new broadband connections within a set amount of time, enabling the access services business to offer lower-cost, volume‑based upgrade services to communication providers (CPs).
The proposed revision would see Openreach exempted from certain quality‑of-service requirements until March 2021, the end of the period covered by current regulatory reviews.
The review was sparked by an initial request from Openreach, following consultation between the access services division and its CP customers. In considering more cost‑effective and efficient ways to manage upgrades to superfast services for CPs, the prospect of Openreach waiting to complete service upgrades at an individual exchange until a certain volume of orders can be processed simultaneously has been raised. This would apparently help reduce costs by minimising the number of engineer visits.
This could result in individual line upgrades not being completed within the timeframe currently imposed on Openreach by the regulator, with the proposal permitting Openreach and CPs to agree to exempt orders made under Bulk Grouping provisioning from existing quality-of-service standards, with Openreach charging a lower price for the work.
Openreach was keen to stress that it would continue to provide data on timeframes for service delivery, and that it would not be intentionally delaying provisioning, but instead managing engineering resources more efficiently with the clear cooperation of its CP customers. It also reminded that the decision on how delivery of upgrades to end-users are managed falls under the remit of CPs, and not Openreach. While CPs may be able to reduce costs by pursuing a bulk-provisioning approach, these savings are unlikely to be directly passed on to end-users, but may enable CPs to price services more competitively.
Ofcom has said it will agree to amend the rules if Openreach can provide evidence of a more efficient and cost‑effective alternative upgrade model.