BT Group appointed Michael Sherman, a US-based management consultant, to the role of Chief Strategy & Transformation Officer.
Boston Consulting veteran flying in to revamped executive team in May 2018.
New senior team member will be an advocate of agile management approaches and major overhaul of traditional telco thinking.
Sherman enthusiastic on virtualisation, but sceptical on vendors pushing products principally intended to protect entrenched legacy positions.
While a new role, Sherman appears to be taking responsibilities previously offered to ex-Consumer CEO John Petter.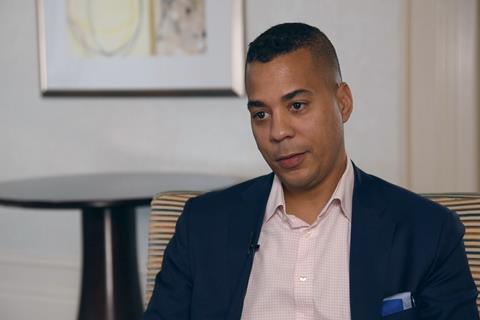 In the newly created position, Sherman will report directly to Chief Executive (CEO) Gavin Patterson, and form part of a revamped executive team as the telco attempts a reset and refresh after its troubles of 2017.
He is expected to work with the BT board and leadership of BT's major divisions in his new role, with a brief to update and deliver strategies in areas including customer experience and operational transformation.
Sherman is joining from Boston Consulting Group, where he was most recently Partner and Managing Director for Technology, Media and Telecommunications covering southern USA. He joins BT at the start of May 2018.
Agility evangelist may try to convert a new congregation…
In recent years in his consultancy role, Sherman has been a keen advocate of bringing agile management approaches, traditionally the domain of software-focused enterprises and startups, into the telco environment.
The incoming executive has written extensively about the benefits of taking a non-traditional approach to telecoms models to support greater efficiency and improve the customer experience. He has stressed the need for more close-knit cross-disciplinary teams taking responsibility for a range of functions, and a move away from overly specialised employee roles where practicable.
These approaches are said to minimise duplication in effort that can occur as multiple specialist teams manage a single issue, and improve customer satisfaction by providing results more quickly.
Sherman has acknowledged the challenges in bringing a more agile approach to major enterprises, with the need to foster a more entrepreneurial approach to many projects, with a greater sense of employee ownership on specific projects, and away from capable 'safe pair of hands' management. This change in mindset, which perhaps feels more intuitive in a faster moving, younger software development sector, may be more challenging to adopt in a conservative 'safety-first' incumbent telco such as BT.
Not only may there be cultural resistance to overcome, but the approach championed by Sherman is also expected to result in significant consolidation in roles that could see a substantial number of staff at risk of being surplus to requirements. BT has traditionally managed staff cuts in a relatively smooth, voluntary departure-driven way, with re-training and re-deployment of staff smoothing over the harsh edges of such programmes.
However, should the new strategy executive implement bold new plans, confrontation with unions, which has generally been avoided in recent years, may become another trouble hotspot for senior management.
Patterson may be put to work on transformation
The prospect of significant change may also be hinted at through Sherman's enthusiasm for virtualisation within communications companies, which he has said will require operators to "fundamentally revise their operating model, skill profiles, and organisational structure" to prepare for the virtual new world.
Sherman cautions against rushing into action, however, where traditional systems are currently working well (likely music to many BT ears), but emphasises that the CEO needs to ensure a clear transformation plan is in place, and closely oversee progress to be certain it is followed.
Interestingly, Sherman appears to consider that the architecture and form of software-defined virtualised networking is not going to be led by the telecoms operators managing the explosion in data traffic and demand. Instead, he considers that the coming together of networks and IT will be led by the software side of the equation, with "Google, the Open Networking Foundation, and Silicon Valley startups" defining the concepts that will form the basis of the new environment.
Tying in with his enthusiasm for agile management structures, Sherman considers that overcoming the challenges of integrating existing network infrastructure with virtualised elements will require more flexibility in integration plans, and a willingness to embrace failure quickly. This is considered particularly important as integration costs are expected to account for a greater proportion of operational spending, and keeping up with technology shifts will be key to efficiency.
This flexibility is expected to require closer collaboration across different internal disciplines, and open up partnerships with external suppliers. Commercial and technical teams will also need to work closely to ensure customers remain on side as they are migrated to new systems.
Once again, Sherman's views on how a future telco will look entail embracing new structure, new skills, and a different attitude.
Vendors beware
As BT looks to align with suppliers on networks that are moving towards convergence with the evolution of 5G, Sherman also has views on the relationships operators should have with their vendors.
He warns that major network vendors are defending legacy portfolios by over-pricing more disruptive alternatives, or may be attempting to promote customised virtualised solutions that will veer too far from emerging industry standards.
This kind of scepticism may chime with views of existing BT thought leaders on transformation, such as Chief Architect Neil McRae, who has regularly questioned the approach of vendors to selling new technologies such as network slicing, even as others at BT have have been promoting them. The new head of BT's strategic direction has a clear answer to addressing this issue:
"Switching vendors can be difficult, but it's often necessary."

– Sherman.