Openreach has the opportunity to learn from other incumbents as it picks up the pace in the PSTN switch-off project.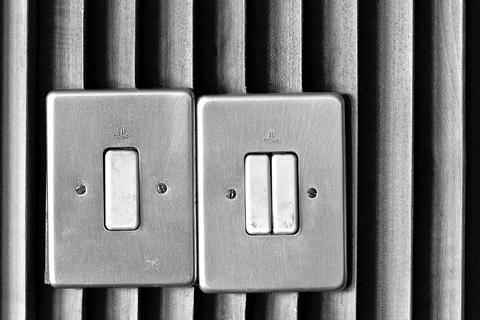 BT Group could benefit from the findings of a new report by the Broadband Stakeholders Group (BSG), as the telco prepares for the end of the PSTN.
In an effort to help prepare the UK for what lies ahead, government advisory body the BSG commissioned Plum Consulting to analyse four markets – France, Germany, New Zealand, and Switzerland – that have already begun the changeover from analogue to digital voice, although the markets are all at different stages in the process and have differing regulatory structures. Germany and Switzerland are in an advanced stage of migration, while France and New Zealand are at the start of the process. The report focused primarily on consumers in terms of access to voice and data-over-PSTN services.
Although the report is general in tone, and aimed at all stakeholders in the analogue-to-digital migration, there are some cautionary tales and useful tips that BT could heed when it is transitioning its own services and customers from the PSTN to an all-IP voice and data universe. Indeed, the report warned industry not to be complacent about the challenges that lie ahead.
The analogue phone network is scheduled to be switched off in 2025 and replaced by a single digital network for voice and data services (BTwatch, #296, #297, and passim). Howard Watson, Chief Technology and Information Officer at BT Group, has indicated that the changeover to digital voice will "start in earnest" in 2019, in what seemed to be tacit acknowledgement that progress on Future Voice services has been moving at a slower pace than the telco previously anticipated (BTwatch, #298). The typical migration period is expected to last four to five years.
BT has already implemented practical measures to drive adoption of IP services in sectors that have traditionally been resistant to the end of the PSTN. In July 2018, the telco opened a Digital Services Lab to help special service providers transition to digital phone systems. Furthermore, Openreach is working with the industry on the closure of its PSTN-based Wholesale Line Rental products. However, a great deal of work is still to be accomplished, and the migration process is expected to be complicated.
Don't force consumers into it, and work on communications with end users
An important message for BT is that efforts in other markets to force customers to switch to IP-based voice services have generally backfired.
The report noted that Germany in particular encountered significant problems as a result of forced migration, mainly owing to poor communication with end users. The issues led to a pause in the migration process, but were resolved following meetings between incumbent Deutsche Telekom and regulator Bundesnetzagentur to develop an improved communications process.
Thus, good communications, with a comprehensive description of the benefits of moving to all-IP voice, appears to be the main cornerstone of a strategy to encourage voluntary migration. BT could adopt suggested tactics such as offering end users attractive products with built-in voice-over-IP (VoIP), as well as providing long notice periods before any kind of forced migration comes into force. Prices should also be kept in line with previous services on the PSTN, and clear communication channels should be provided to help with migration teething problems.
As the telco builds out its Fibre First strategy (BTwatch, passim), it is likely that "coincidental migration" will occur as users naturally move to all-IP broadband and telephony services such as fibre-to-the-premises (FTTP).
Focus on end-user needs more than technology's capabilities
BT could consider the "PSTN emulation" approach as an interim step (also termed "passive migration" in the BSG report), as opposed to going straight to full VoIP, whereby it moves customers to an all-IP network without them needing to do anything to preserve their fixed voice telephony services.
The BSG report defines PSTN emulation as supplying the core set of voice telephony services and features, but not necessarily all services currently provided on the PSTN.
Going straight to full VoIP would require significant changes, and may need users to replace routers and buy new IP telephones.
Vulnerable users may need more support
BT also needs to consider what are described as "vulnerable end users", defined as people with disabilities, the elderly, those on low incomes, and those living in more remote rural areas.
This also applies to the 1.5 million landline-only customers in the UK. Ofcom covers this issue in its guiding principles, and aspects such as ensuring an uninterrupted power supply and continued access to emergency services come into play here. On this point, BT would certainly need to ensure that its communications strategy is robust and provides support to users that wish to check devices, particularly devices that use data services over the PSTN such as alarms.
The four sample markets in the BSG report are said to have all experienced some level of difficulty with data-over-PSTN services, while there have been relatively few issues with maintaining access to voice services during migration.
BT is already tackling some of the expected issues with data-over-PSTN devices at its Digital Services Lab (BTwatch, #298), and the challenge of switching to IP for non-voice services is one BT has been aware of since the early days of 21CN, which had envisaged a PSTN switch-off a decade ago. Further down the process, and as the migration process progresses, suggestions to resolve problems with data services include: the provision of written recommendations for end users; setting up test centres to enable device suppliers and special service providers to test equipment on an IP network; and the availability of special service providers to advise on how to handle migration problems for each of the main categories of data devices.
The BSG report identified two categories of devices that send data over the PSTN, and which might not work satisfactorily over an IP network: devices provided by a special service provider such as one offering security, fire alarm monitoring, remote health, or social care; and devices that end users have purchased on their own initiative, such as machines and devices to monitor elderly relatives living independently.
One notable point here is the requirement set out by Ofcom to ensure service continuity in the event of power outages. Questions have already been raised about whether Openreach will continue to supply battery backup units for FTTP cabinets installed within the home (BTwatch, #300).
A regional approach is best
BT would be well served to pursue a regional approach for the migration from PSTN to all-IP services. Such a strategy enables lessons to be learned along the way. BT has a good role model here as the UK digital switchover from analogue to digital television services was carried out region by region to ensure a smooth transition. The BSG report also noted that it is more cost effective to close down and remove local exchanges on an area-by-area basis.
Work closely with Ofcom and industry
Ofcom has provided guiding principles to protect consumers during the transition to all-IP services, but has broadly left it to BT et al to manage the process. Individual communications providers will be able to decide on the closure date.
The regulator is, though, leading two all-IP working groups to support an orderly migration while ensuring safeguards are in place for consumers. One group is to deal with technical issues and the other consumer communications.
Of the four sample markets in the BSG report, only France has established a common date of 2030 for the closure of the PSTN. There, the regulator Arcep also holds regular meetings with all the main operators.