Milligan, Openreach MD for Customer, Commercial & Propositions, to become Chairman of the Scotland Board in 2021.
Scottish know‑how tapped for unique regional challenges.
40‑year veteran Brendan Dick to vacate the spot.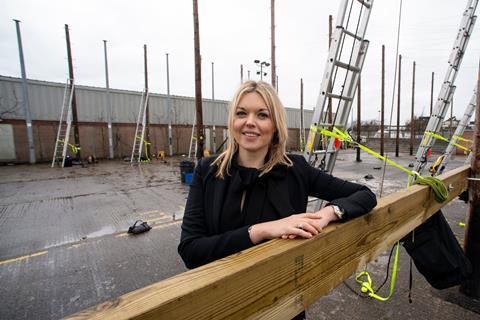 Openreach selected Katie Milligan, Openreach's Managing Director for Customer, Commercial & Propositions, to be Brendan Dick's replacement as Chairman of the Scotland Board at Openreach. She will take the seat on Dick's retirement at the end of March 2021.
While continuing in her executive role, Milligan, born in Ayrshire and a "passionate Scot", will join the Scottish board during what Chief Executive Clive Selley called a "time of rapid change".
In her current role, Milligan is responsible for Openreach's entire products and services portfolio, which generates £5bn in revenue a year, and oversees the company's relationship with its 665 communications provider (CP) customers across the UK. In the recent past Milligan has championed Openreach's effort to enable superfast and ultrafast services for CPs with volume deals (BTwatch, #309).
Regional know‑how wanted
On the announcement, Milligan pointed to the upcoming 2025 PSTN switch‑off, which looks set to be completed to deadlines (BTwatch, #314, #315, and passim), as a key priority. Beyond that, Selley flagged broader digital infrastructure build‑out as a key focus for the Scottish business.
Milligan's appointment is notable in that she is by no means a veteran. Her soon‑to‑be predecessor — who joined BT Group some 40 years ago — was praised for his advocacy of digital rollout in Scotland, but Milligan looks sure to bring added pep to oversight of the ongoing fibre deployments.
Scottish fibre deployment faces unique challenges, particularly when it comes to ultra‑rural geographies (BTwatch, #316). Milligan has been central to Openreach's broader UK fibre proposition in recent years, and may be well placed to oversee the tailoring of service delivery to reflect the challenges of the country.
Transition period
Milligan will join the board as Scottish fibre rollout enters a particularly crucial period. In terms of government-led schemes, the Reaching 100% (R100) scheme is picking up where the Digital Scotland Superfast Broadband (DSSB) project left off. DSSB passed 925,000 homes across the country with superfast or ultrafast connectivity, meaning 94% of Scottish households are now capable of receiving superfast broadband or better. The R100 programme targets 100% superfast reach by end‑2021, while increasingly turning to full‑fibre for delivery (BTwatch, #316 and #317).
"Her strategic leadership and commercial acumen will be vital as we accelerate our ultrafast broadband build across the nation and deliver the Scottish Government's hugely challenging R100 build alongside our very significant private investment."

— Selley, on Milligan's appointment.
In its latest figures, from May 2020, UK regulator Ofcom puts Scottish full‑fibre reach at 13% — level with England, proportionally.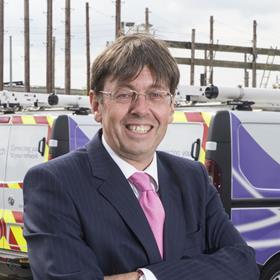 BT and Openreach veteran Brendan Dick was appointed Openreach Scotland Chairman in 2018 (BTwatch, #300). Since joining BT in 1980 he has held several senior posts focused on addressing regional considerations for service delivery, including as Director of Scotland (2006–2010) and Managing Director of UK Nations & Regions (2010–2018).
Openreach Scotland Board, December 2020
The Openreach Scotland Board was established in 2018 to support the separation of Openreach from BT Group. It is, until March 2021, chaired by Dick on a part‑time, non‑executive basis.
Board member
Role
Source: Openreach.

Brendan Dick

Chair, Non‑Executive Director.

Christopher Grant

Dynamics, Change & Insight Director.

Andrew Hepburn

Fibre Infrastructure Build Director.

Graeme Heron

Network Delivery Director.

Sharon Kedney

Internal Comms Director.

Vicky Macadam

Public Affairs Manager.

Stuart McMillan

FTTP Ops Senior Manager.

Fraser Rowberry

Service Delivery Director.

Anna Steven

Head of External Comms Scotland.

Robert Thorburn

Commercial & Contract Partnerships Director.

Steve Wood

Proactive Service & Fibre Operations Director.

Joseph Purnell is a Staff Reporter for TelcoTitans, contributing telecoms news analysis since 2019 as part of the TelcoTitans Editorial team.