UK General Election sparks speculation about potential nationalisation of UK communications infrastructure.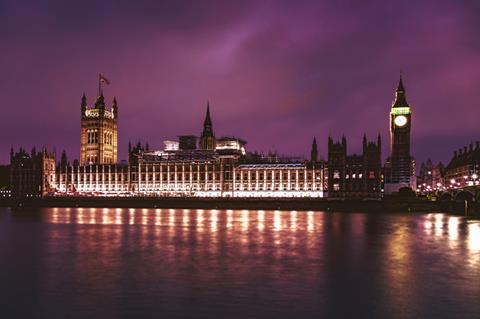 Prior to the UK's General Election on 12 December 2019, considerable speculation and debate on the future of UK communications infrastructure and the sector was sparked by a new Labour Party policy on communications infrastructure. To the surprise of many, including BT Group management, the Jeremy Corbyn‑led party declared a commitment to the nationalisation of the elements of BT Group that relate to the provision of internet services to UK consumers and businesses, and the subsequent delivery of free full‑fibre across the country. The proposals prompted the BT share price to lose gains made in recent weeks driven by the telco's promotion of transformation plans, but the stock quickly recovered once the election outcome became clear.
At the time of the announcement of the scheme, BTwatch's initial analysis of its potential impact was published on TelcoTitans.com. While Labour was ultimately heavily defeated by the Conservative Party in the election, the proposals generated considerable debate surrounding the merits of fibre broadband for all, and helped to illustrate the challenges in delivering next‑generation connectivity to the entire UK. They also appeared more detailed than equivalent promises from the two other major parties.
The Liberal Democrat manifesto appeared the most modest on commitments to developing new fixed‑line infrastructure, using the somewhat unusual language of "hyperfast" broadband rather than the more conventional (but still often hyperbolic) "ultrafast". The party also appears to occasionally conflate superfast and fibre at points, adding to an impression that plans are sketchy and vague. The party manifesto suggested £2bn would be committed to helping local authorities replicate the kind of community fibre projects that have in recent years offered an alternative to waiting for a major player to add smaller towns and villages to their fibre plans. The Liberal Democrats also placed emphasis on ensuring that small and medium‑size business was prioritised for fibre connectivity. Additionally, they called for revised building regulations that would mean all new-build properties are fibre‑enabled post‑2022 — an aspiration that the construction and telecoms industry already appear to be driving towards with little need for intervention.
The Conservative Party had already outlined their plans for UK connectivity with the elevation of Boris Johnson to the role of Prime Minister, and added nothing substantively new in its manifesto. BTwatch previously highlighted the complexity and seemingly insurmountable obstacles facing proposals for full‑fibre (downgraded to 'gigabit‑capable') services by 2025, and the £5bn spending commitment accompanying them (BTwatch, #306, #307).
With a clearer majority, the Johnson-government may now be able to take steps to progress full-fibre aspirations, although tricky discussions, for example on the associated regulatory framework, and the involvement of Huawei as a significant player in the UK's infrastructure, remain to be resolved (BTwatch, passim and see separate report).