Consumer continues to face greater competition
Enterprise is still shedding legacy fixed-line revenue at a rate of knots
Global is still beating a strategic retreat
Openreach appears to be in reasonable health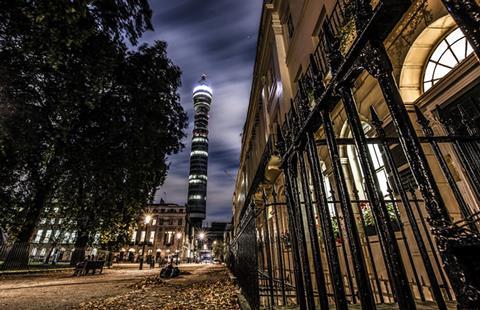 As BTwatch neared publication, BT Group issued its results for the nine months to 31 December 2019 (Q3/9M FY19–20). The results came in a little under BT expectations, with tougher times foreshadowed at the half‑year results (BTwatch, #308) evidently making an early impact.
Adjusted revenue for the nine months declined 2% to £17.2bn, while earnings before interest taxation, depreciation and amortisation (EBITDA) were down 3% to £5.9bn on spectrum fees and operating costs, and cash flow took a hefty drop of 42% to £1bn with UEFA rights payments, higher tax and working capital behind the fall.
It was, though, the impact of the restrictions on Huawei network infrastructure deployments that grabbed headlines, with an early estimate of a £500m cost anticipated over the next five years. Collectively, the below‑par performance and the anticipated impact of swapping-out Huawei gear caused a precipitous fall in the BT share price of more than 8% over the course of the day.
Group Chief Executive Philip Jansen remains upbeat, however, and declared himself "really excited" about the long‑term prospects of the Group. Unsaid on this occasion, but evident in the numbers, was the likelihood that in the short‑term conditions for the Group are likely to remain difficult.
A fuller review of the Group performance and associated conference call will feature in the next BTwatch.
BT Group, performance by unit, 9M FY19–20 (adjusted)*

Revenue

Change

(reported)

EBITDA

Change

Notes: From Q3 2018–19, BT Group has reported information in this format. Results for the years' ended 31 March 2017 and 2018, and the quarters ending 30 June 2018 and 30 September 2018 were prepared on a proforma restated basis. The Q3 2018–19 was format to reflect changes in the organisational structure, including formation of Enterprise (combining Business and Public Sector and Wholesale and Ventures), and the transfer of Northern Ireland Networks from Business and Public Sector into Openreach. BT also now accounts for internal revenue generated by its Ventures businesses within Enterprise as revenue rather than as an internal recovery of cost.
* Adjusted revenue and EBITDA strips out the effects of specific items.
Source: BT Group.


Consumer

£7,895m

-1%

£1,800m

-4%

Enterprise

£4,550m

-5%

£1,458m

-4%

Openreach

£3,817m

-

£2,139m

-3%

Global

£3,280m

-7%

£459m

7%

Other, intra-Group

-£2,350m

-

£44m

-31%

Total Group

£17,192m

-2%

£5,900m

-3%
Consumer continues to face greater competition, with the decline in the fixed‑line base dragging down revenue, and rising costs related to customer service and fibre migration pulling down EBITDA.
Enterprise is still shedding legacy fixed-line revenue at a rate of knots, with IP services not yet able to fully compensate. Order intake was said to be improving, although the loss of the Virgin Media MVNO is yet to have been felt.
Global is still beating a strategic retreat from low margin business, and reduced operating cost are helping bolster EBITDA. A handful of larger contract renewals provided a rare glimmer of good news for the order book, with quarterly intake of £1.2bn marking a 37% increase.
Openreach appears to be in reasonable health, with its volume deals with communications providers prompting an upward nudge in revenue. Maintaining quality of service targets is weighing slightly on costs, however, and business rates remain a bogeyman for the business.
Playing to the press
In a new development, BT Group also published a transcript of its results media briefing alongside its financial update. While hitting broadly the same key talking points, Jansen could on the call with journalists be considered as making more of a sales pitch for BT fibre plans and perhaps currying favour with the UK Prime Minister Boris Johnson.
Leading with reference to "Boris's bold Broadband for Britain plan" and finishing by demanding "full-fibre, not red tape" with exhortations to "get together, and let's get on with it", the BT head appeared to be channelling the sloganeering of the country's political leadership. Beyond the soundbites, Jansen made a case on the call for action to remove business rates for fibre assets, which he suggested could see millions more homes passed with fibre.
In an indication that BT is still not satisfied with the Wholesale Fixed Telecommunications Market Review (WFTMR) proposals (see separate report), more clarity on the duration of the Ofcom fair bet proposal was called for, along with a demand for the opportunity to agree contracts with communications providers that could be guaranteed beyond the 2021–26 duration of the WFTMR period.