BT Group continues to cement ties with UK universities.
Quantum research highlighted as focus, with QKD developments on the horizon.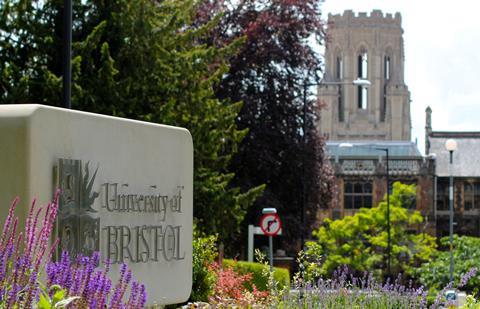 The University of Bristol flagged an expansion of its ties with BT Group. The agreement will see development of an "educational campus plan", with university students set to benefit from a "programme of non-curriculum and curriculum-based activities" hosted on site and at co-locations.
The partnership aims to drive "long-term, transformative" innovation and study in areas such as cybersecurity, quantum, and robotics.
BT had already lent its support to the establishment of the University's new Temple Quarter Enterprise Campus, aimed at transforming the way digital technologies are developed and piloted with a focus on social benefits (BTwatch, #306) — and now appears set to continue to do so.
BT has a substantial portfolio of university tie‑ups. The operator is set, for example, to open a multi‑million‑pound DigiTech Centre at research and development campus Adastral Park in January 2021, via ties with the University of Suffolk (BTwatch, #314). Other universities with links to BT include: the University of Surrey, a consortium partner on the Worcestershire 5G project; and The University of Cambridge and University of York, which are two of the partners cooperating with BT on research projects around encrypted communications technology quantum key distribution (QKD) (BTwatch, #307, and #315).
Getting serious about QKD
It is potentially telling that quantum technology is namechecked as an area the partnership will research, trial, and develop.
Bristol is the focus of BT and partner Toshiba Europe's latest trial of QKD, which is being used to secure transmission of data between two sites in the north of the city: the National Composites Centre, a composite research and development hub; and the Centre for Modelling & Simulation, a digital engineering research organisation (BTwatch, #316).

Sam Patterson is a Staff Reporter for TelcoTitans, contributing telecoms news analysis since September 2020 as part of the TelcoTitans and Market Mettle Editorial team.