Nobody obviously interested in Q3, but shares down sharply.
Calendar of optimism around pandemic bounce back and fresh starts.
Jansen despairingly concedes transformation will take at least five years.
BT doing best to railroad Ofcom on fibre-critical WFTMR.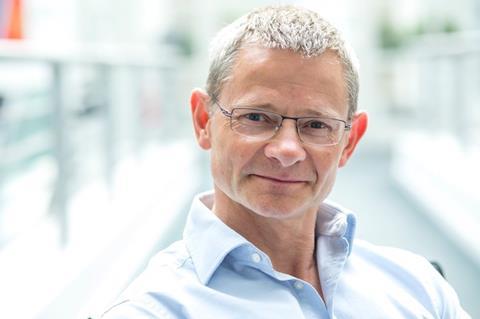 BT released another quirky trading update for the nine months to 31 December 2020 (Q3/9m FY20–21).
Across the day, BT's shares fell as much as 8%, suggesting that an initially optimistic market may have taken more negativity from the Q3 performance and immediate prospects than was obvious from the longer-term perspective of BT executives and analysts across the calm and largely very civil call.
This 9m period saw revenue (£16.1bn, ‑7%), adjusted EBITDA (£5.6bn, ‑5%), and pre-tax profit (£1.6bn, ‑17%) all squeezed, but full-year outlook was actually slightly enhanced for what BT currently deems its critical metrics, i.e. the EBITDA and free cash flow needed to fund dividends and capital investment (there was no mention of the pension deficit). Debt was reduced by almost £1bn to £17.3bn, and capital expenditure increased 5% to £3bn. BT kept mum about its prospects and exposure in relation to the Mishcon de Reya proposed landline class action case.
Too much talk
At two hours' duration, the call again seemed overly long, even for Group Chief Executive Philip Jansen, who seems prey to getting a little snarky with questioning analysts around the 90‑minute mark. At full-time (to what sounded like good humoured chuckles in the background, possibly from Group Chief Financial Officer Simon Lowth), he seemed to be starting to bear his soul and go completely off script, and in doing so revealing both intense frustration at the slow pace of 'transformation' (to which he gave at least a five-year timescale), as well as defaulting to some tech-lingo. It almost felt like he was desperately trying to gee himself up, and reassure the audience that BT will ultimately come good, albeit requiring more patience than anyone would like. To be fair, there were earlier mea culpas scattered though the call, including from Lowth (BT doing things too slowly) and BT Consumer boss Marc Allera (fixed-line predecessors' mistakes needing rectification).
It is very evident that Jansen is setting huge store on incoming Chief Digital and Innovation Officer Harmeen Mehta to sort out BT's "complicated [IT] estate", which is considered essential underpinning for digital transformation, as well as to drive new growth propositions, and tag team Chief Technology and Information Officer Howard Watson on the networks side. Arguably, this raises the pressure on Watson to ensure his domain is also being swiftly and compatibly modernised, and he was oddly absent on a call where even regulatory and HR peers unusually featured. Jansen may have laid this down when he said "we've got the best fixed network [and] we've got the best mobile network; by definition, that gives the opportunity for the best converged network".
There is also a sense that Jansen has traded marquee signings, with Mehta stepping in just as Chief Strategy and Transformation officer Michael Sherman moves on. Amidst Jansen's despair over the pace of transformation, he made clear that wingman Lowth with his McKinsey background was more than capable of adding Sherman's strategy brief to his remit. The subtext seems to be more walk, less talk.
For all the hullabaloo about FTTP rollout and adoption (the former expanding by over 10,000 a week to 4.1 million, the latter up 20% in the quarter to 790,000), BT is reporting even faster uptake of its orphaned Gfast technology (up 28% to 177,000) despite practically no footprint expansion, and with the latter like FTTC also affected by lockdown.
Buried within BT's trading update were a couple of interesting transactions. The Group said it had monetised "a non-strategic revenue stream generated from our [BT Enterprise] building infrastructure", but refused to give TelcoTitans any details, saying the "detail of the transaction are [sic] confidential and it is not material enough to trigger any disclosure obligations", despite being larger than the cost of Brexit preparations. In another Enterprise transaction, BT has exercised an option to buy out its Swedish minority partner in BT OnePhone, a comparatively small but fast-growing 2014 joint venture that reported £22m revenue and £11m profit for FY19–20.
Calendar of opportunity and concern
Amidst the again cursory glance at recent financials, the attention was largely on the macro picture and future, including:
Today: BT may learn the outcome of a CWU strike ballot for a group of around 170 engineers, with possible action in February, amidst much wider unrest relating to the employee impact of BT's transformation and efficiency programmes. Jansen suggested that "the high-90% of people are going to be better off as a result of what we do" but conceded there will inevitably be fallout from consolidating 300 premises to 30 under its ongoing Better Workplace programme.
2020–2021: Perhaps surprisingly, Brexit is said to have had no material impact on BT, and seemingly none anticipated.
FY21–22: BT Consumer foresees further pain in Q4, but is optimistic for the next financial year, believing it will benefit from investment in improving customer experience and strong network credentials. The pandemic has squeezed revenue across sport content and roaming, and delayed upgrades, with pain also from legacy declines and the cost of its "fairness agenda" (being less grasping on pricing). Nonetheless, the division believes it outperformed rivals with the introduction of Apple's hit iPhone 12, which along with IoT is seen driving 5G.
2020–2022: The COVID-19 pandemic is now seen impacting BT as far out as 2022, with government action considered to have stayed but not prevented inevitable insolvencies, with BT's related financial provisions largely untapped so far. Large customers have restrained spend, but order books are growing at Enterprise and Global, and BT hopes for a digital uplift when people return to the office (now projected a month later for late-March, April). Lockdowns have hurt Consumer and Enterprise (lower and delayed spend), but BT continues to see value in its currently shuttered retail estate (especially for oldies). BT Enterprise sees great opportunity in the small- to medium-size enterprise segments, and is investing in new products and services. The division also unexpectedly splashed out on marketing. Openreach does not consider the pandemic to have impacted Q3, while in comparison to other Customer Facing Units, Global is continuing to reap the benefits of its asset-light reboot. Jansen made clear that he considers BT primed to bounce back from the pandemic, and aligned around plan and strategy, although he and others expressed caution regarding the sustainability of the economic upturn anticipated later in 2021.
FY25–26: With what now feels a bit like a five-year plan, Jansen hopes BT's transformation will finally be in place.
2021–2041: In what arguably dominated the trading update, BT is on a communication and lobbying mission to as best possible frame Ofcom's upcoming Wholesale Fixed Telecoms Market Review (WFTMR) within a twenty-year window, but it is unclear how well it is playing, or overplaying its cards by being so explicit. While being careful not to box itself in, BT is effectively setting out red lines for the clarity of duration and regulatory methodology that it wants to underpin its £12bn investment in FTTP, seeking at least ten years' certainty and ideally more. The call included at least four references to "Melanie" (Dame Melanie Dawes, Ofcom CEO), and TelcoTitans has previously wondered if Jansen and BT are in danger of appearing too chummy and seed the impression of regulatory capture, which could backfire. There was also considerable discussion around how BT might, or might not build out its fibre network in the context of both the WFTMR and cashed-up competitors (referencing overbuild and cherry-picking), but with little clarity beyond a cadence of 'BT is best'.