In collaboration with Dell/VMware, BT flags ability to securely "repatriate" apps back into private servers as enterprises retreat from 'cloud‑first' strategies.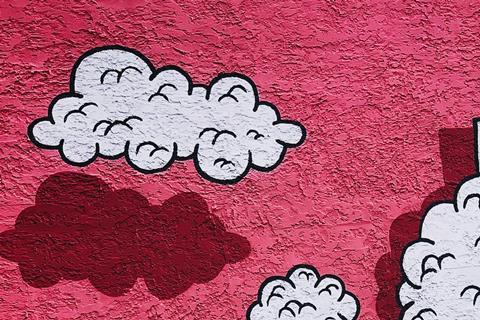 Cloud experts at BT Global drew attention to changing requirements among its enterprise customers, and then assiduously argued it was well placed to meet them. "Public cloud adoption is no longer the default choice", asserted David Simpkins, General Manager, Managed Services and Public Cloud at BT Global.
Speaking on a recent BrightTALK webinar — titled The multi‑cloud imperative: a best practice approach — Simpkins added that "over 92% of our customers [are] looking to utilise multiple clouds".
Joining Simpkins on the webinar was colleague Maurice Nettesheim, Senior Manager, Hybrid Cloud Solutions, and Ian Heath, Director of EMEA Service Providers at longstanding BT partner Dell Technologies. Dell also owns VMware, another BT Global strategic partner, which plays a central part in the Group's hybrid and multi-cloud managed services proposition.
Heath was more than happy to talk up, and concur with the other two webinar speakers on, BT's expertise in the post‑"cloud-first" era — when enterprises, driven by the idea of lowering storage and compute costs, typically used one public cloud service provider rather than running their own on‑premise servers.
"Working in partnership with BT allows you to identify certain applications that will run quicker and cheaper in the private cloud environment, as well as be more secure", said Heath. "This is critical".
" We're seeing a number of enterprises, which took a cloud‑first approach, now repatriating applications into a private cloud, but if they don't have the right underlying infrastructure to support their applications, they're not going to be successful with their digital strategies. Hybrid clouds help them be successful in this rapidly evolving digital world that we're in. "

— Heath.
Cloud-first fade-out
Nettesheim echoed Heath's sentiments that "cloud-first" strategies had lost much of their appeal because migration from private servers was not as straightforward or as cheap as originally thought. "You might be able to reduce your running costs by moving your application onto a public cloud, but that's only if you really leverage the features of public cloud, such as rightsizing, scheduling, or reserved instances", he said. "There's also the cost of refactoring and migrating those applications to the cloud to consider."
Nettesheim also flagged Gartner research that showed it can take up to seven years before enterprises realise a positive return on public cloud investment. He ruefully added that this was not only longer than the average lifetime of most applications, but would outlast the patience of most chief financial officers.
"I'm not saying that you should stop using public clouds, but the reality is that it's not one or the other, but rather both", continued Nettesheim. "Businesses ask IT departments to deliver services almost instantly, and, with the right mix of public and private cloud, and the right controls and operations in place, IT departments will be able to just do that."
For good measure, Simpkins added that BT Global was seeing 60% of all applications fail — presumably not under its watch — because IT departments had underestimated complexities when working within hybrid and multi‑cloud environments.
Bringing some of it back home
BT's approach to hybrid cloud, said Nettesheim, is to develop a private cloud service that can easily extend — or "burst" — into the public cloud when needed.
" The pre‑validated architecture of [Dell's] HCI [hyperconverged infrastructure], in combination with our design blueprints that integrate network and security services, makes it really easy for us to design solutions for our customers and build them consistently, and deploy them consistently, across the cloud in BT data centres or at the customer premises. "

— Nettesheim.
Nettesheim added that because both the target (hybrid) and source (public) platforms are VMware‑based, there is no need to refactor applications. "We can just move them to the new platform, which reduces risk, time, and cost", he noted.
" Once the applications are on the private cloud service, the customers can easily manage it as a true cloud service using an API [application programming interface] or a UI [user interface]. BT takes care of the management of the underlying infrastructure, keeping it secure and available. We also designed the platform with buffer capacity, which can be consumed by the customer on a pay‑as-you‑use basis. This eliminates the risk of under‑sizing or over‑sizing the platform. "

— Nettesheim.

Ken has been writing about developments in the fixed and mobile markets for over twenty years. He has been a contributor to TelcoTitans since 2015.