Two more years of revenue decline ahead, but EBITDA improving and underpinning investment plans.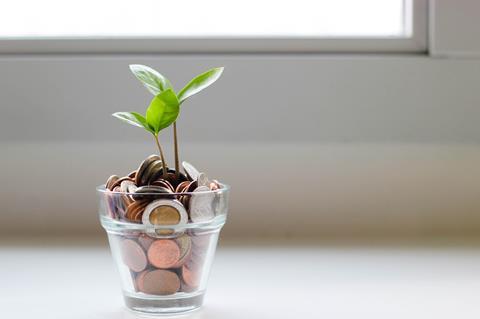 BT was able to provide brighter guidance for FY20–21 EBITDA at its half‑year results, raising the low bar by £100m to tighten the anticipated range to £7.3bn–£7.5bn. It also set a marker for future performance, forecasting earnings of at least £7.9bn by FY22–23, with sustainable growth beyond that. The anticipated level of EBITDA and predicted continued growth was described as underpinning the commitment to the introduction of a re‑based, "progressive" dividend policy from FY21–22.
The narrowing of the EBITDA range for the current year was described as "clearly a positive move" by BT, and comes three months after the initial target for the FY was set. At the time, analysts had pushed for a more definitive answer on EBITDA expectations, but BT management had described an overly prescriptive range on EBITDA as a "fool's errand" considering the degree of economic uncertainty. A further three months has seemingly provided a clearer picture and given BT greater confidence in its response to the pandemic.
Unspoken in the guidance, but acknowledged by BT during its results call, was the recognition that a return to revenue growth is not expected over the next two FYs, and that an upturn is only on the cards from April 2023 onwards. This was portrayed as the consequence of a likely global recession, and the ongoing drag from legacy services revenue fading faster than revenue from new services can replace it.
The points of hope for BT on the revenue front include the uplift that comes with:
Full‑fibre services from both a wholesale and retail perspective.
Greater adoption of digital services among enterprises of all sizes.
The pursuit of convergence within the Consumer base.
Another contributing factor will be the set annual price increases that are in place at Consumer (see separate report), and also in some areas of Openreach, where annual price increases will be at a set level above the rate of inflation.
Capex for FY20–21 could head towards the higher end of guidance, with BT flagging that Openreach fibre rollout is building momentum, and the capitalisation of customer premises equipment means that, should Consumer continue to successfully upsell full‑fibre within its base, total investment will nudge upwards. Previously flagged modernisation is contributing to higher capital investment too, with customer service‑based IT systems for both existing and new products portfolios a notable contributor to spending.
BT guidance, FY20–21
Performance: FY19–20
Guidance (original): FY20–21
Guidance (updated): FY20–21
Performance: H1 FY20–21
Notes: * Before "specific items".
** After net interest paid and payment of lease liabilities, before pension deficit payments (including the cash tax benefit of pension deficit payments), and "specific items".
Source: BT.

Revenue change (adjusted) *

-2.7%

-5%–6%

-5%–6%

-7.0%

EBITDA (adjusted) *

£7,907m

£7,200m–£7,500m

£7,300m–£7,500m

£3,721m

Capex (reported)

£3,960m

£4,000m–£4,300m

£4,000m–£4,300m

£2,085m

Free cash flow (normalised) **

£2,011m

£1,200m–£1,500m

£1,200m–£1,500m

£422m
EBITDA focus defended as growth enabler
Seemingly at the risk of being considered fickle, analysts during the call questioned the value of EBITDA as an indicator of BT's current and future performance. The meaningfulness of the measure was doubted considering changes in reporting that are muddying the water, such as the revision of capitalisation policy and the handling of leases that are part of current accounting standards, as well as the prospect of changes in corporation tax rates in the UK.
This promoted a robust response from Lowth and Jansen. Lowth described EBITDA as the "great measure for the success we have as a business in driving cash generation". EBITDA was also deemed vital in keeping an eye on the management of the cost base for the Group, prompting Lowth to jokingly remind "all my colleagues in the room" of what an important measure it is as cost transformation programmes continue.
Jansen meanwhile said that without success in driving EBITDA, the Group would not be able to generate the cash to fund the promised return of the dividend next year and to manage the peak in capex that will accompany the fibre rollout.
[Further reference: Half year to 30 September 2020, and associated documentation and presentation — BT, 29 October 2020.]
BT Group Q2 FY20–21
1

2

3

Currently reading

BT guidance: EBITDA recovery on horizon, sales rise fainter

4

5

6

7