Spencer says better performing 5G standalone networks needed to kick-start market.
Operator inexperience in provisioning spectrum for private networks another brake on enterprise adoption.
University Hospitals Birmingham and Belfast Harbour again hailed as BT's main B2B 5G success stories.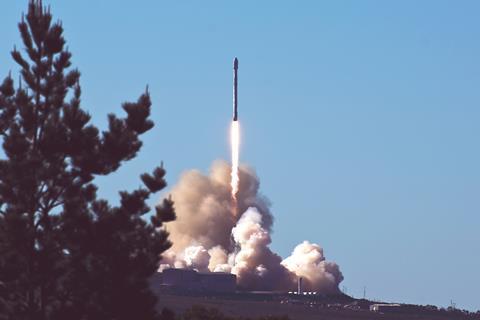 Jeremy Spencer, Senior Manager of 5G Innovation at BT Enterprise, suggested it will be 2023 before adoption of 5G among business customers will gain significant traction and scale.
Speaking on a panel session at 5G Expo Virtual 2021 last week, Spencer drew attention to various drags on near-term 5G uptake. They included: performance limitations of 5G non-standalone (5G NSA) networks; operator inexperience in provisioning spectrum for cellular-based private networks; and lack of customer awareness about potential benefits of the next-gen tech.
Spencer was not going out on a limb. Co-panellists Edwin Bussem, Developer, Next Generation Infrastructure at KPN, and Sebastian Grabowski, Director of IoT and Advanced Technologies at Orange Poland, agreed that 2023–2024 was the most likely timeframe for large-scale 5G adoption by both consumers and enterprises.
First phase
"We have to remember that we're still in the first phase of 5G", said Spencer, arguing the oft-made point by industry that the "real promise of 5G" will not be seen until 5G standalone (5G SA) networks become more widely available. 5G NSA, which relies on LTE as the 'anchor' core network, pretty much limits operators' 5G propositions to faster downlink speeds than 4G. Nippier latency times and higher uplink throughput will have to wait until the arrival of 5G SA, maintained Spencer.
He also suggested the provisioning of 5G-based private networks based on 'network slicing' — one of the more promising avenues for operator revenue growth — may not be as straightforward as some might believe. There is particular complexity for enterprise customers that require macro-cell coverage, rather than access across a smaller and more confined area, such as a factory floor.
" Public access spectrum doesn't work [for enterprises requiring macro-cell coverage], and so they need to get spectrum from an operator. The operators, I think, are still getting their heads around changing their way of working from provisioning as much spectrum as possible for as many customers as possible, to carving up a bit of spectrum for a particular customer. This then leads into organisational challenges. "

Spencer.
Ecosystems remain "fairly immature" in the current phase of 5G development, said Spencer, adding that consumers and businesses need help understanding how and why to adopt the "various… technologies and capabilities" that are emerging. He indicated that operators could play a lead role in demystifying 5G.
" For [historical] reasons, operators are well placed in their understanding of the ecosystem with equipment vendors, device manufacturers, application providers, in helping to pull all that together for customers… It's going to take a couple of years for us to get to the standalone way of working and see all the real promise of 5G come through. "

Spencer.
Grabowski from Orange agreed with Spencer that greater interaction was needed between operators and customers if 5G, and the related ideas of self-organising networks and artificial intelligence, were to gain traction. "The problem with 5G in general, and those related innovations, is that it's really hard to convince the client if there's no demand from the client", he said.
Grabowski advocated that operators needed to devote more time to evangelising the 5G business case benefits if they were to be successful in promoting the next-gen tech.
Singing from McRae's 5G hymn sheet
Spencer touched on various 5G issues previously raised by Neil McRae, Chief Architect at BT. At the DSP Leaders World Forum 2020, McRae said finding a "much more embedded" way of collaborating with customers was a "critical challenge for us".
BT's Chief Architect added that a standalone 5G core was "crucial from a long-term viability point of view in terms of how we operate and run the network". A key element of a standalone core, thought McRae, is it is "really built for automation". He described this feature as potentially the most important 5G SA attribute.
McRae further emphasised the importance of adopting a cloud-native mindset when implementing 5G (the operator is getting support on embracing these new ways of thinking from open source partner Canonical — BTwatch, #321). He predicted cloud-native software will become the basis for all operators' infrastructure in the near future as they try and emulate best practice of large cloud-service providers.
"You see the hyperscalers [are] able to effectively run 24/7 and very rarely have any interruptions to service, and that's a model that works extremely well for them, and we need to build on that model", said McRae. "I think all operators are going to be moving to that model over the next few years".
Spencer noted the advantages of cooperation between mobile network operators (MNO) and hyperscalers too. "Hyperscalers are a great opportunity for MNOs to push computing to the network edge at lower cost", he said.
From healthcare to ports
Spencer flagged two early-adopter BT Enterprise customers as "successful" examples of 5G deployment: University Hospitals Birmingham (UHB) National Health Service Foundation Trust; and Belfast Harbour (BTwatch, #305, #308, and #317). "The people at UHB said to us that the trajectory we have with demand, particularly for accident and emergency departments, is such that we can never build a big enough hospital or employ enough doctors to be able to cope", explained Spencer.
To try and alleviate pressure on limited resources, BT Enterprise and UHB have since late-2019 been working on remote diagnostics using augmented and virtual reality (AR/VR). A promising application, said Spencer, was ultrasound — one of the most common forms of diagnostic techniques — performed from an ambulance by a paramedic under the control of a remote clinician in the hospital using a 'haptic glove'.
" What we found with 5G, as opposed to 4G, is that we were able to run simultaneous data sessions. We have high definition video cameras running at the same time as voice, ultrasound, and the haptic glove. When you try and do something like that over 4G it can still work but not as well. Video will drop from high definition to standard definition, for example. [The ultrasound trial] gave us the first insight on how 5G can help us do more things better. "

Spencer.
At Belfast Harbour, the UK's biggest port by physical size, BT Enterprise is deploying a 5G private network. As with the UHB example, Spencer highlighted how AR/VR, aided by smart headsets, is helping workers carry out repair and maintenance tasks. Information fed to the headset is not simply text, but can be graphics, pictures, or videos. "Crucially, it enables [port maintenance workers] to make voice-activated calls for remote support", added Spencer.

Ken has been writing about developments in the fixed and mobile markets for over twenty years. He has been a contributor to TelcoTitans since 2015.