CEO trumpets top-line impact from European up-selling venture.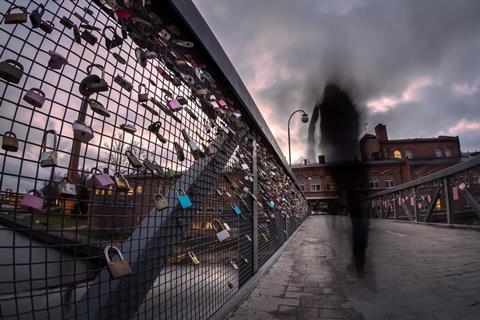 Vodafone confirmed, as previously modelled by Vodafonewatch, that Secure Net, the Allot-enabled add-on consumer protection offering it debuted in 2014, is now a three-digit-million revenue line.
In a short aside within Vodafone's May 2018 annual results presentation, Chief Executive (CEO) Vittorio Colao disclosed that "our Secure Net product is already [generating] €160m [£140m] in revenue – something like that". He noted the network-based security service is something Vodafone has been "building quietly" since its debut in 2014 (Vodafonewatch, #134).
Moving onto next phase
Colao went on to stress that the Group's plans to "leverage" Secure Net. This could be a reference to plans to roll out a convergence-focused upgrade of the service during 2018, and extend its functionality to connected-devices further down the line (Vodafonewatch, #159 and #163).
It may also be a nod to changes within the service's underlying business model. As increasingly seen in operator-enabler relationships, as capital expenditure pressures increase, Allot (the digital security solutions specialist that is providing Secure Net's underlying technology) has indicated plans to shift the Secure Net relationship with Vodafone onto an operating expenditure-based procurement model. There have also been suggestions that Vodafone – which has a long list of past security software collaborations – could bring additional partners on board to add to the offering's support infrastructure.
" Look, Vodafone is by far a major customer today for security services. And they're continuing to grow across, I think, the ten geographies that we're installed in today. As they are looking at various other alternatives, of course, as I would expect. That they have to do their job and check alternatives. But I, at this point, see the massive growth of security services in Vodafone is with us. "

– Erez Antebi, President & CEO of Allot, speaking in an early-May 2018 earnings call.
Vodafone and Allot had made previous hints that Secure Net was delivering significant return. In February 2018, Vodafone indicated it had secured 16 million users of the offering across the ten markets where it is available. Colao's €160m figure suggests the Allot-enabled product is generating around half of a percent of the operator's Europe Region revenue.
Since debuting Secure Net in Italy in 2014, Vodafone has launched the service in a further eight Europe Region markets (Albania, Germany, Greece, Ireland, Portugal, Romania, Spain, and the UK), plus Turkey. The Android and iOS app is either included as a free option within smartphone contracts such as Vodafone Red, or offered as an optional extra for a small monthly fee, such as £1 (€1.14)-per-device, per-month in the UK.