Group sneaks another par score but still not really on-form.
Call comes too early for coronavirus impact discussion.
Focus remains on Read's drive to minimise Vodafone.
Gradual steadying of ship enables another quarter of slim growth.
Churn reduction remains the key goal in Vodafone's chosen battleground of Europe.
RoW Region management confirmed "flattened".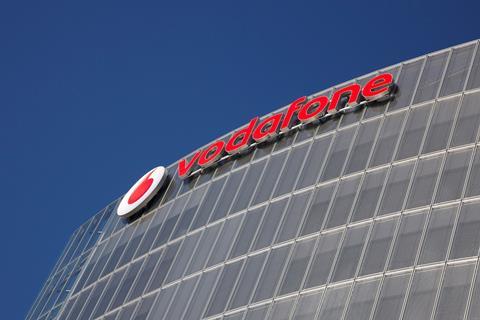 Vodafone's leadership kept focus on the Group's workmanlike business improvement plan as it ground out a second successive quarter of sub-percentage-point (pp) growth in the three months to 31 December 2019 (Q3 FY19–20).
A pretty bland presentation saw executives maintain concentration on prosaic restructuring and streamlining efforts, as well as plans to weather the sector's various political and regulatory challenges — rather than trailering any exciting new ideas they have for the operator as it moves into the 2020s.
They did not offer up a preview of the Group's coming medium-term strategy update — which instead seems to have been reserved for when the operator reports annual figures in May 2020 (Vodafonewatch, #181). There appears little appetite to rock the boat ahead of the strategy refresh and potential announcement of a new chairman later in 2020, with Gerard Kleisterlee now only a few weeks from completing his nine‑year remit (Vodafonewatch, #174 and #175).
"Overall, I think we're making good progress on our strategic and commercial priorities, and we're on track with our plan, despite a competitive environment in Europe that remains challenging. "

— Read.
Despite the Group's increased debt, and tenuous grip on growth in its European and sub-Saharan African "core" (even before the coronavirus outbreak), stakeholders continued to appear on board with Chief Executive Nick Read and Chief Financial Officer Margherita Della Valle's relentlessly technocratic approach to development (or retrenchment) of the business.
Late-January 2020's announcement of a deal to sell out of Vodafone Egypt (VfEg) — alongside pending transactions in Australia and Malta, and the potentially major financial carrot offered by tower asset sales across Europe — remained enough to keep the wolves from their door (Vodafonewatch, #182). The Group's share price rose 2.7% on the day of the Q3 results' announcement.

Caveated by Corona
Coming in early-February 2020, the presentation contained no commentary on the coronavirus outbreak's impact on the Group — whether commercially or operationally.
However, this will no doubt figure prominently in the May 2020 update. Rival Deutsche Telekom warned of significant supply chain disruption as it presented its financial results two weeks later, and Vodafone has since been affected by event cancellations and exposure of employees — with a Vodafone Germany (VfD) executive testing positive for the virus (see separate report).
Growth-lite status maintained
At headline level, Vodafone's Q3 results remained patchy, with marginal improvement in some areas but fragility apparent nearly across the board.
Total Group service revenue rose 0.8%, 'organically', to €9.7bn (£8.4bn) — a very slight gain on the 0.7%-growth figure reported in Q2, when Vodafone returned to forward gear in its services top line (Vodafonewatch, #181).
Europe Region service revenue remained in reverse (‑1.4%), and while executives continued to indicate optimism in a "gradual" improvement in sales, driven by regional recovery, this appraisal came before the coronavirus began spreading internationally, and into key European markets. The soon-to-be-obsolete Rest of the World Region (RoW Region) was responsible for the Group retaining forward momentum, recording a slightly improved 9.1%-service revenue growth figure.
Vodafone Group, revenue summary, Q3 FY19–20

Q3 FY18–19

Q3 FY19–20

Change
(y-on-y reported)
Change
(y-on-y organic)
Notes: Organic growth is said by Vodafone to present performance "on a comparable basis, both in terms of merger and acquisiton activity and foreign exchange rates".
Source: Vodafone and Vodafonewatch.


Revenue

by geography

€10,998m

€11,750m

6.8%

2.4%

Europe

€8,148m

€8,970m

10.1%

0.5%

Rest of the World

€2,548m

€2,479m

-2.7%

9.0%

Other and eliminations

€302m

€301m

-0.3%

–

Service revenue

by segment

€9,153m

€9,733m

6.3%

0.8%

Mobile

€6,693m

€6,632m

-0.9%

0.4%

Fixed-line

€2,460m

€3,101m

26.1%

2.1%
Other takeaways from the presentation included:
There was slow and steady progress towards Read's long-term, "single-digit" churn target (Vodafonewatch, #175). European mobile contract churn was brought down by 0.8 pp, year-on-year, to 15% — a boost for Read and his emphasis on making Vodafone more competitive across a range of market segments — not just among favoured higher-value users. Next in focus are small business customers, where a new set of services is being prepared for launch later in 2020 (see separate report).
As part of the increased emphasis on customer loyalty, Read and Della Valle continued to talk up the importance of sub‑brands to combat churn at the lower-value end of the market (rather than shrug it off, as seems to have been policy pre‑Read). Vodafone Spain's (VfS) Lowi service was name-checked again, with Della Valle deeming it partly responsible for the Spanish business stabilising growth in mobile contract users (steady at 13.58 million) and fixed-line broadband subscribers (slightly up, at 3.17 million), after a long period of contraction. Executives have been noting the ongoing tendency in Europe for mobile customers to trade down to discount brands and Della Valle said half of the Spanish market's "gross sales" were now coming from the low-value segment. Vodafone continues to signal intent to build on its sub‑brand portfolio further, with UK venture Talkmobile in the midst of a refresh and new fixed-line and security ventures possibly being in the works (Vodafonewatch, #182). Discount-end competition continued to be cited as a challenge to reseller partners of VfD, so Vodafone may be looking to bulk up its presence there.
Germany continued to cement its position at the centre of Vodafone's world, with Read flagging the Group's new TowerCo will be located in Düsseldorf, rather than London (see separate report). VfD — which now produces well over half of Vodafone's cash flow (Vodafonewatch, #181) — will have calmed some jitters by delivering flat service revenue in Q3, after dipping into reverse in Q2. Nonetheless, Della Valle predicted trends will remain "flattish" in the coming quarters, because of both low-end competition and regulatory "headwinds". Executives said the integration of 2019 acquisition Unitymedia was "on track", and cited an acceleration in migration of DSL customers to higher-value cable packages (an area where Vodafone's performance has been questioned in the past).
There were further stutters in the prolonged effort by strugglers Vodafone Italy (VfIt) and VfS to stem top‑line contraction. VfIt recorded a worse (‑5%) service revenue erosion number after 'lapping' fixed-line and mobile price increases instituted in 2018. Della Valle said discounting competition remained "intense", and while noting Vodafone expected improvement in VfIt's performance in the coming quarters, she had seemingly not factored in coronavirus impact at that stage. VfS was said to be in an "ongoing recovery", reducing its rate of service revenue contraction to 6.5%, against 8% in Q2.
With Vodafone closing H1 FY19–20 with net debt of €48.1bn, up from €32.1bn a year earlier, driven by recent years' competitive struggles and M&A activity, cash-raising plans remained a major point of discussion. In the spotlight, again, were tower asset and peripheral OpCo sales (see separate report). Read also confirmed "flattening" of the RoW Region management structure will take place at the end of FY19–20, with Vodacom Group taking on oversight of Vodafone Ghana, VfEg in the process of being sold, and Vodafone Hutchison Australia (VHA) seemingly moving towards completion of its TPG merger (Vodafonewatch, #181, #182 and see separate report). This still leaves some loose ends to tie off, such as where Vodafone Turkey will figure in the future organisation (probably back in the Europe Region) and how the Group will manage RoW Region (and possibly other) joint ventures, such as VHA and Vodafone Idea.