Vodafone's CFO lines up against former boss Vittorio Colao after starting consumer brand side-hussle.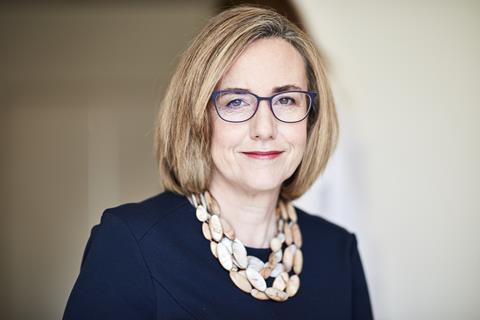 Vodafone Chief Financial Officer Margherita Della Valle has taken on a Board of Directors role at Anglo-Dutch medical and cleaning product seller Reckitt Benckiser Group.
The Italian will assume non‑executive director and Audit Committee responsibilities at Reckitt Benckiser on 1 July 2020, bringing with her "extensive experience of financial markets and digital technologies", said Chairman Chris Sinclair.
The Slough, UK-based business, behind brands such as Cillit Bang, Durex, and Nurofen, gave a nod to Della Valle's record as rationaliser-in-chief within Vodafone, noting her role in setting up its Shared Services division (now _VOIS) before becoming CFO in 2018 (but not talking up her ongoing focus on "radical", digital-led cost-cutting since).
It appears to have become de rigeur for Vodafone's top management to have an outside board gig, in parallel with their executive roles. Della Valle was a Non-Executive Director at energy and gas group Centrica between 2010 and 2019, while Chief Executive Nick Read has been a Non‑Executive Director at online travel group Booking Holdings since 2018. Read's predecessor Vittorio Colao sat on the Board of Directors of Reckitt Benckiser rival Unilever while CEO (and retains that position).
Along with Vodafone's recent appointment of former Heineken CEO Jean-François van Boxmeer as Chairman, Reckitt Benckiser's UK-Netherlands heritage adds another Dutch layer to the question of whether Vodafone will keep a UK domicile, post-Brexit.