Closure a sign of Spanish OpCo's move to a more fleet-footed go-to-market strategy.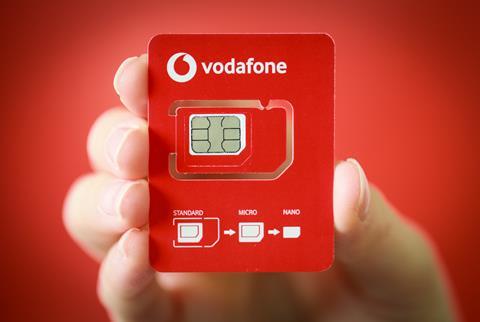 Vodafone Spain (VfS) closed the low‑touch, app‑managed Bit offering launched in November 2018, with reports suggesting that the sub‑brand has not been a commercial success (Vodafonewatch, #170, 177, and #192).
The OpCo is now putting its energies into the recently refreshed, youth‑focused yu brand and low‑cost Lowi offerings. In March 2020, Vodafone yu was given a new market presence with its own website (yu.vodafone.es) and a simple line‑up of monthly contracts with no tie‑in periods.
Although VfS did not formally announce the closure of Bit, it is now directing any potential Bit subscribers to the yu portal. The yu offering includes one 5G mobile plan, one 300Mbps fibre tariff, and two converged packages combining a mobile tariff with a choice of 300Mbps or 600Mbps fibre services.
Bit was originally launched within the context of the Group strategy to provide a "number of 'digital‑only' products which require no human interaction". It was also seen as a way to counter rival Telefónica's launch of a low‑cost offering in Spain under the well‑known O2 brand.
ADSLZone reported that Bit had not been well received by customers. VfS told the online publication that Bit had nevertheless provided some important lessons on how transactional online sales processes work. Movilonia suggested that Bit had not been differentiated enough from the rival O2 offer. The site also noted that, aside from one or two small tweaks, the Bit plans had not been renewed since launch.
Like Bit, yu is positioned as an app‑managed brand but has been given a more distinctive, youth‑focused approach. VfS pointed out that the youth market is showing a growing preference for contracts as opposed to prepaid offers. Citing its own sources, the OpCo said that while 58% of younger subscribers opted for prepaid plans in 2012, 69% of them now prefer contracts. According to VfS, the yu brand has a 17.7% market share of Spain's prepaid youth segment.
Vodafone still seeking re‑connection with mass market
The boiling down of VfS's brand portfolio to Lowi, Vodafone, and yu aligns with Group efforts to consolidate and simplify tariffs under its Digital First programme. It also forms part of the operator's belated recognition of a need to become more proactive at the value end of the market.
In its latest Annual Report, Vodafone said it had halved the number of tariff plans over the last three years and reduced the number of products by 40%. At the same time, the operator said it saw opportunities for growth using sub‑brands such as ho in Italy, Lowi in Spain, and Voxi in the UK.
Bit had been regarded as a differentiated offering because of its simpler digital focus, but it does not appear to have gained the same traction as sub‑brands in other Group markets. In Italy, ho was launched to counter the arrival of Iliad Italy, and has been attacking its rival aggressively with a raft of promotions aimed directly at Iliad subscribers. In the quarter to 31 December 2019, ho reached 1.6 million active users. Lowi was also said to have supported the continued recovery of VfS in the same period, while Voxi helped Vodafone UK (VfUK) add 116,000 prepaid customers.
OpCos like VfS and VfUK — the latter of which is in the process of reviving formerly unwanted discount sub‑brand Talkmobile (Vodafonewatch, #182) — still appear to be wrestling with the task of getting the right combination of services to match customer behaviour and preferences, but this is the nature of the beast when it comes to digital/agile business.
Although it was not clear whether related to Bit, Lowi, or yu, long-time VfS mobile virtual network enabler partner Pareteum Corporation flagged an extended engagement with the OpCo. The vendor, formerly known as Elephant Talk, said it had entered into a procurement agreement with VfS' virtual network subsidiary Vodafone Enabler España, based on delivering "mobile network services". The deal will last to March 2022, but with the possibility of extensions, and see Pareteum paid on a per-subscriber basis. Pareteum has a long-running relationship with VfS, stretching back to at least 2009 (Vodafonewatch, #152 and passim). VfS previously provided the vendor with loans to tide over financial difficulties.