UK operator joins Deutsche Telekom, Orange, and Telecom Italia at the European cloud and data initiative.
Gaia‑X now has 300 members.
T‑Sys's Adel Al‑Saleh says scale, not US hyperscalers, are critical to the success of Gaia‑X.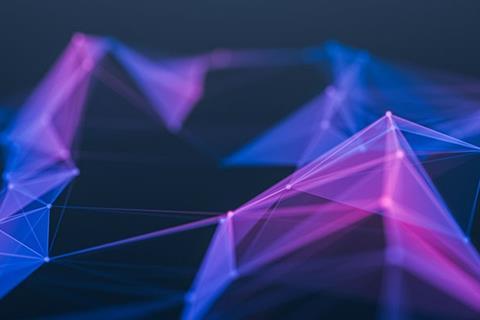 Vodafone emerged as a new member of the Gaia‑X association, taking the total number of telco members to at least eight.
The earliest appearance of UK‑based Vodafone Group Services Ltd appears to be in June 2021; the telco was not included in an earlier March 2021 listing.
Given the European flavour of Gaia‑X, it is notable that Vodafone's representation is via a UK‑registered (but Group-level) entity rather than Vodafone Germany or another European Union-based OpCo. However, Gaia‑X has always said it is open to market participants outside Europe that "share our goals of data sovereignty and data availability".
In August 2021, the Gaia‑X association said it had 300 members and 20 national hubs, but only three UK organisations have signed up so far: Vodafone, London Internet Exchange, and open technology advocacy group OpenUK.
Other telco members include: Vodafone Partner Markets allies A1 Telekom Austria and Proximus; Deutsche Telekom (DT); Fastweb and Telecom Italia (TIM) in Italy; France‑based Orange Business Services; and United Group, which operates telecoms and media service providers in southeast Europe. DT and Orange were two of the original 22 founding members. Also involved is web hosting provider 1&1 IONOS, owned by Vodafone, DT's German challenger rival United Internet, and German broadband industry association BREKO.
Vodafone did not get back to TelcoTitans on a request for more information on its plans for any Gaia‑X-led products or partnerships.
DT already on a roll
The Gaia‑X initiative was officially launched in June 2020 and aims to establish a federated data infrastructure built on European data privacy principles. It is viewed as a European response to competition from the large Chinese and US cloud providers that dominate the market (Deutsche Telekomwatch, #89, #94, #100, and #102). The Gaia‑X European Association for Data and Cloud AISBL, which is the body that runs the initiative, launched in January 2021.
DT and its IT services unit T‑Systems remain strong supporters of the initiative. In June 2021, T‑Systems' CTO Maximilian Ahrens was elected Chairman of the Board of Directors for Gaia-X, along with 24 new board members who will oversee the organisation and service development over the next two years. Ahrens said the group aims to have the first Gaia‑X services "up and running by the end of the year".
The German operator is working on several offerings that it says are based on Gaia-X technology. The operator has partnered with Germany-based Nextcloud on a managed cloud collaboration platform for enterprise customers in Europe, which it will provide via its broader Open Telekom Cloud offering. T‑Systems has also teamed with France-based cloud provider OVHCloud to develop services and a platform for public sector entities.
More recently, the operator is working on one of the first implementations of a mobility data space in Europe, built on DT's Data Intelligence Hub, and based on the Gaia‑X reference architecture and International Data Spaces standard for data sovereignty.
At the same time, Gaia‑X has already been criticised for being slow and cumbersome. It has also been the subject of media scrutiny for its purported reliance on state funding (Deutsche Telekomwatch, #97).
T‑Systems' CEO Adel Al‑Saleh was recently taken to task over some of the apparent inconsistencies of the initiative — such as its focus on European data privacy principles alongside its inclusion of US public cloud providers such as Amazon, Google, IBM, and Microsoft.
In an interview with German publication Computerwoche, Al‑Saleh said Gaia‑X could in fact be a solution to the "dilemma" of how US hyperscalers remain compliant with both the US Clarifying Lawful Overseas Use of Data Act (CLOUD Act) and the European Union's General Data Protection Regulation. "Anyone who wants to participate in Gaia‑X is also committed to the idealistic and legal framework. You can't just cherry pick for yourself. Our European values apply regardless of the location of individual data centres", Al‑Saleh added.
He also said the presence of US hyperscalers is not crucial to the success of Gaia‑X, pointing to the fact that secure European public clouds already exist for the public sector, research, and health vertical. "What counts is that the project now scales quickly", he said, again noting that the public sector is required as a secure buyer in order to achieve this objective.
Al‑Saleh was further asked whether the ending of T‑Systems' role as 'data trustee' for Microsoft's German cloud services in 2018 indicated that users put cost before data protection. "The project was simply not as agile and functional as it could have been with an open approach. And, of course, cost always plays a role for companies. But weighing up data protection and costs against each other is too short‑sighted for me. We need digital sovereignty in Europe", Al‑Saleh proclaimed.


Anne Morris is a freelance journalist, editor and translator. She has been working as a reporter and news analyst for TelcoTitans and Market Mettle since 2016.