Geopolitics strikes again; June 2019 filing reveals exit from enterprise and network tie-up.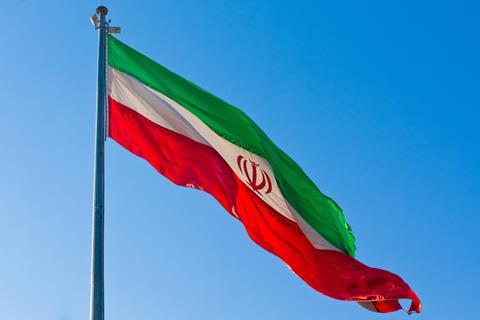 Vodafone presumably bowed to geopolitical trends by terminating a Partner Markets deal formed in October 2016 with Iranian service provider Dodeh Gostar ASR Novin (operating under the HiWEB brand – Vodafonewatch, #149).
Although a Group spokesperson told Vodafonewatch in October 2018 that the HiWEB arrangement remained active (Vodafonewatch, #169), it seems that the agreement came to an end shortly after.
In its latest 20-F filing with the US Securities and Exchange Commission, which again included a disclosure pursuant to Section 219 of the Iran Threat Reduction and Syria Human Rights Act of 2012 and Section 13(r) of the Securities and Exchange Act of 1934, Vodafone said the arrangement to provide technical and commercial advice to HiWEB was terminated with effect from early-November 2018.
Vodafone revealed that no revenue was generated from the HiWEB deal in the financial year to 31 March 2019 (FY18-19). However, it did declare roaming and interconnect revenue from its relationship with mobile and fixed-line operators in Iran of €491,000 (£439,807) and €634,000 respectively, as well as €17,600 from the provision of telecoms services to nine Iranian embassies around the world.
It would appear that Vodafone has found it increasingly difficult to justify its partnership in Iran following re-imposition of sanctions in the Trump era. Key rival Deutsche Telekom also recently announced plans to end all projects in Iran (Deutsche Telekomwatch, #75). Vodafone appointed a new Sanctions Compliance Manager, former EY Senior Consultant Gurjeevan Sidhu, in December 2018, and has clearly been keen to ensure it remains abreast of all geopolitical developments in order to be able to react quickly to protect its interests when required.
Other Iran interests
The Group also disclosed the continuing involvement of Vodafone Global Network Limited (VGN) in the consortium behind the Europe-Persia Express Gateway (EPEG) submarine cable. As well as Vodafone, the grouping is made up of Telecommunication Infrastructure Company of Iran (an entity controlled by the government of Iran), as well as Omantel and Rostelecom, and operates a high-speed cable network stretching from Oman to Germany. Each member of the consortium is responsible for funding, building, and maintaining its section of the cable, with VGN owning and being responsible for the segment from the Ukrainian border with Russia to Frankfurt in Germany. It said no consortium transactions or purchase of capacity took place during FY18-19 for which Vodafone was due any revenue. Vodafone inherited the EPEG investment from its acquisition of Cable & Wireless Worldwide in 2012 (Vodafonewatch, #101, #102, #103, and passim).
Vodafone, through one of its subsidiaries, said it makes some "insignificant payments" to Iran in order to register and renew certain domain names and trademarks, and protect its brand globally. Vodafone has previously paid these fees to IRNIC (the Domain Registry at the Institute for Studies in Theoretical Physics and Mathematics) via a Jordanian agent Abu-Ghazaleh Intellectual Property (AGIP) and the Iranian law firm Ali Laghaee & Associates Inc. International. During 2019, Vodafone transferred the management of its domain names to Al Tamimi & Company in Dubai. The cost of registering and renewing domain names for FY18-19 was approximately: €47, paid via AGIP; and €1,415, paid via Al Tamimi.
Vodafone continues to maintain Iranian trademarks in Iran and said renewal fees of €114 were paid to the Organisation for the Registration of Deeds and Properties in Iran via the World Intellectual Property Organisation during FY18-19.