Vodafone Business refresh continues, Wierig gets a new spot.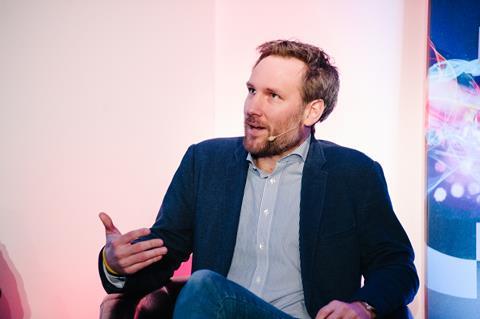 Vodafone Group people movements, April 2020
Company
Executive
Activity
Details

Group

Cengiz Ucbenli

New role

Cengiz Ucbenli was appointed Global Head of Big Data & Artificial Intelligence, moving from Vodafone Turkey, where he had been Head of Big Data & Advanced Analytics for three years.

Commercial, Operations & Strategy

Rolf Wierig

New role

Rolf Wierig, formerly Vice-President (VP) of Entertainment Products at Vodafone Germany (VfD), was named Global Head of Entertainment & Video Content.

Tim Yates

Appointment

Tim Yates, previously Director for Customer Experience, Strategy & Transformation at Experian, was named Vodafone's Head of Strategy & Portfolio Management.

Vodafone Business

Peter Baker

New role

Peter Baker, Head of Professional Services for Vodafone Business, added Finance & Insurance to his remit.

Conor Carroll

Appointment

Conor Carroll was appointed Regional Director for Northern Europe at Vodafone Global Enterprise (VGE). He fills the position formerly held by Ben Elms, now-Chief Executive (CEO) of VGE (Vodafonewatch, #181).

Carroll concurrently left his position as Non-Executive Director at billing platform startup b‑Things, although it was not clear whether relinquishing that role, and the interests that came with it, was connected with the VGE appointment.

Stewart Hawker

New role

Vodafone Business appointed Stewart Hawker Head of Global Marketplace & Customer Digital Experience. He was previously Head of Product Management, Small‑ and Medium-Size Enterprise, within Vodafone Business' Cloud & Security unit.

Group Finance

_VOIS

Traian Marcu

New role

Traian Marcu was named Global Head of Security Operations for _VOIS (the rebranded Vodafone Shared Services unit). He was previously Head of Customer Service & Security Operations.

Group Technology

Robert Greville

New role

Robert Greville, formerly Web Applications Engineering Manager at Vodafone, was named Head of Web Engineering.

Vodafone Towers Europe

Sonia Hernandez

Appointment

Vodafone Malta CEO Sonia Hernandez left the OpCo, as per a previous announcement, after completion of its sale to Monaco Telecom (see separate report).

She has now formally taken up her new role as Chief Commercial Officer at Vodafone Towers Europe.

Vodafone Towers Europe

INWIT

Diego Galli

Additional role

The completion of the merger between Vodafone Italy (VfIt)'s wireless infrastructure assets and INWIT, Telecom Italia's tower arm (Vodafonewatch, #184), brought with it changes to the INWIT leadership.

Among Vodafone executives, Emanuele Tournon, current Chief Financial Officer (CFO) for Europe, was named Chairman.

Group Audit Director Diego Galli was appointed Head of Administration, Finance & Control, and Business Support, and will also take on INWIT's CFO role.

Massimo Scapini, Technical Director at parent unit Vodafone Towers Europe, was appointed Head of Technology Governance.

Massimo Scapini

Additional role

Emanuele Tournon

Additional role

Hannes Ametsreiter

Contract renewal

VfD extended CEO Hannes Ametsreiter's tenure by a further three years, four and a half years after he first took up the role. His mandate now extends to September 2024.

VfD's Supervisory Board cited a "clear growth strategy, innovation-based vision, strategic acquisitions, and a strong focus on digital transformation", as motivation for the early extension.

The move does not come as a surprise considering the Group's recent eagerness to further up focus (and reliance) on Germany, and back Ametsreiter with funds for one‑off, expensive items such as 2017's Gigabit Investment Plan and 2019's Unitymedia acquisition — resources not offered to other OpCo CEOs.