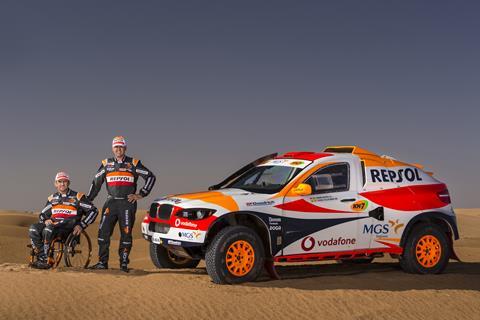 The Q2 presentation saw Vodafone make only slight tweaks to the FY19–20 forecasts it laid out in May 2019 (Vodafonewatch, #175), despite the turbulence it has faced already this fiscal year.
In reality, this reflected the highly engineered nature of Vodafone's approach to forward projections as much as business performance.
Leadership has long attempted to put a veneer of stability on forecasts by guiding conservatively, and maintaining focus on only a minimal range of financial indicators — i.e. EBITDA and free cash flow (Vodafonewatch, passim). It has also tended to protect guidance (and reporting) by excluding an increasingly broad set of factors deemed external "headwinds", rather than business-as-usual facets of running a telecoms player. Vodafonewatch continues to suspect that this has created blind spots for decision-makers within the operator, and over-emphasis on some P&L lines, particularly EBITDA. Vodafone itself has blamed "low macro visibility" for making forecasts difficult.
This pattern of presentational forecasting continued after Q2, with Indian JVs VfI and Indus Towers now being excluded from cash flow guidance (Dutch JV VodafoneZiggo, which uprated its own forecasts after Q2, remains in there). The justification was the "significant uncertainties" surrounding VfI's prospects (see separate report). After accounting for M&A movement earlier in FY19–20 (the four-country Liberty Global OpCo takeover and Vodafone New Zealand sale), cash flow guidance has been snipped slightly from "at least €5.4bn" to "c. €5.4bn".
At EBITDA level, Vodafone now expects to hit the upper half of its €13.8bn–€14.2bn window. This implies a 2%–3% "organic" growth rate for the entire year, up from the 1.4%-increase reported for H1, and reinforces leadership's focus on improving commercial and cost trends during the remainder of the year, and beyond.
Vodafone guidance, FY19-20

Criteria

Target

FY18–19

Actual

FY18–19

Target

FY19–20

Notes: Performance and targets at guidance exchange rates, and excluding M&A, spectrum acquisitions, and restructuring costs. * €14.8bn–€15.0bn, if including Liberty Global buy and Vodafone New Zealand exit.

Sources: Vodafone and Vodafonewatch.

EBITDA

1–5% growth
(€14.15bn–€14.65bn)

€14.1bn

€14.0bn–€14.2bn
(previously €13.8bn–€14.2bn)*

Free cash flow

"At least" €5.2bn

€5.5bn

"Around" €5.4bn
(previously "at least" €5.4bn)