Five of the eight-strong executive team are former VHA employees.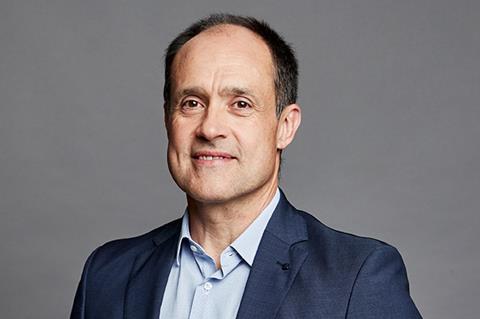 Executives of the former Vodafone Hutchison Australia (VHA) are retaining key roles on the newly minted executive board of TPG Telecom.
Indeed, Vodafone executives account for the majority of the new team, with a smattering of former TPG staffers also present. This is perhaps not surprising given that the Chief Executive of the "new" TPG Telecom is Iñaki Berroeta, who was CEO of VHA.
For example, Robert James, former Chief Information Officer at VHA, has been appointed Group Chief Digital & Information Officer at TPG, while Ana Bordeianu remains Chief Customer Officer for the Vodafone and Lebara brands.
Former VHA General Counsel Trent Czinner is now Group Executive, Legal and External Affairs, and Barry Kezik, previously VHA's General Manager, Engineering and Planning, has been appointed Executive General Manager, Mobile and Fixed Networks. Vanessa Hicks, HR director at VHA, is now TPG's Group Executive, People Experience.
In terms of TPG executives, Stephen Banfield has retained his role as Group Chief Financial Officer and Craig Levy remains Chief Operating Officer. Reggie Naik has been appointed Executive General Manager, Fibre Operations and Access Network Deployment.
The new appointments take effect from 17 August, and Berroeta has already said that their "immediate priorities" are "realising the benefits of the merger rapidly and effectively, driving stronger competition and innovation, progressing our 5G rollout, and bringing our teams together".
Other TPG managers in key positions have also been retained, such as Dan Lloyd, who will be responsible for the integration of the wholesale teams; Tony Moffatt, now Company Secretary; Nick Pachos, appointed General Manager Enterprise and Government; Sean Crowley, Deputy Chief Financial Officer; and Mandie de Ville, the current Chief Information Officer of TPG who has now been appointed Executive General Manager IT.
The long view
Berroeta unveiled his new team around a month after VHA officially merged with rival-cum-partner TPG (Vodafonewatch, #168 and passim), and has lost no time in giving them some formidable targets.
The CEO has already set out the primary aim of TPG Mark II: to "become a leading integrated mobile and fixed provider" that can better compete with main rivals Telstra and Optus.
TPG also has a new corporate website that, among other things, lists its current roster of brands. Aside from Vodafone, these include TPG (fixed-line business services), iiNet ("premium" fixed-line customer services), internode (Internet Service Provider), and Lebara (TPG's prepaid mobile offering via VHA's network). AAPT is TPG's wholesale carrier division.
The newly combined TPG Telecom was re-listed on the Australian Stock Exchange under the 'TPG' ticker on 13 July. After peaking at A$8.54 (£4.67/€5.2) a few days later, the share price has lost some ground, and is currently trading at A$7.7.

Anne Morris is a freelance journalist, editor and translator. She has been working as a reporter and news analyst for TelcoTitans since 2016.