Czech OpCo declines to divulge what the talks are about, after a local news report suggests a possible sale of the business is on the table.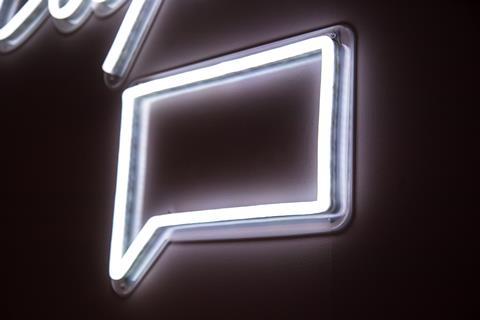 Vodafone Czech Republic acknowledged that it has been engaging in strategic talks with state-controlled utility ČEZ although it has so far been coy about revealing precisely what is under discussion.
According to a Reuters report, the OpCo was forced to admit that "there have been talks with ČEZ on different options of strategic cooperation" after local newspaper Hospodarske Noviny reported that the energy group was interested in buying Vodafone's Czech business.
Ondřej Luštinec, a spokesperson for Vodafone Czech Republic, told Reuters that "we did not confirm, however, that it is about selling the whole Vodafone (in the country)".
In an emailed comment to TelcoTitans, Luštinec also said: "We have confirmed that since the period before the 5G auction, negotiations have been underway on various possibilities for strategic cooperation. But we have not confirmed negotiations about the sale of Vodafone". He added that this comment is related to ČEZ, and that the report in Hospodarske Noviny "opened the topic".
Hospodarske Noviny had suggested that talks over a price for the Czech OpCo were ongoing and a decision should be made by the summer; and that Vodafone's Czech operations could be valued "in the low tens of billions of crowns" in the event of a sale.
The paper also pointed to the fact that ČEZ has available funding following the sale of assets in Bulgaria and Romania. The group plans to sell assets in Poland and Turkey as part of its strategy to focus more on its domestic operations.
Potential partner?
ČEZ already provides mobile services via a wholesale relationship formed in 2013 with Vodafone rival O2 Czech Republic, and is said to have 130,000 mobile customers. J&T Banka indicated in a research note that "we do not see much sense in the acquisition of such a big asset outside the main sphere of CEZ's business".
However, a strategic collaboration between ČEZ and Vodafone Czech Republic could make more sense, particularly in view of the OpCo's evolution into a convergent player in line with the wider Group strategy. Vodafone Czech Republic is one of four local businesses to have benefited from the Group's acquisition of Liberty Global assets during 2019, alongside Germany, Hungary, and Romania. Since then, UPC Czech Republic has been merged into the business.
Now, a growing emphasis is being placed on the OpCo's Giga Network, with fixed broadband speeds of up-to 1Gbps and 5G services. Vodafone Czech Republic participated in the recent 5G auction, acquiring frequencies in the 700MHz and 3.5GHz bands. In February, the OpCo said its 5G network is available to more than a fifth of the Czech population, or two million inhabitants in more than 130 towns and cities.
ČEZ had indicated interest in taking part in the 5G auction after regulator Český telekomunikační úřad (Czech Telecommunication Office) signalled plans to reserve 10MHz of the 700MHz band for a new entrant. However, the energy group apparently ruled itself out before bidding began.
It's also worth noting that ČEZ owns Telco Pro Services, which sells telecoms services mostly to ČEZ Group customers in the Czech Republic and is said to operate more than 20,000 landlines, data circuits, and high-speed internet services. Furthermore, TPS Dark Fiber owns a 7,000-km backbone and metropolitan network and provides network access services to telcos and Internet service providers.
J&T Banka said a strategic cooperation with Vodafone "could be interesting for ČEZ in some form", although noted that it did not have any further information on the matter.
Czech operator customer numbers

Mobile
Broadband
Sources: Company data, 2020.

VfCZ

3,947,000

581,000

O2

5,968,000

855,000

T-Mobile Czech Republic

6,181,000

361,000

Anne Morris is a freelance journalist, editor and translator. She has been working as a reporter and news analyst for TelcoTitans since 2016.