African market realities continue to bite Vodafone's regional partner Afrimax Group, as a second of the operator's business units hit difficulties.
Another setback for Vodafone's diminishing Partner Markets federation as flagship sub-Saharan African commercial and operational collaboration is reduced to just one territory.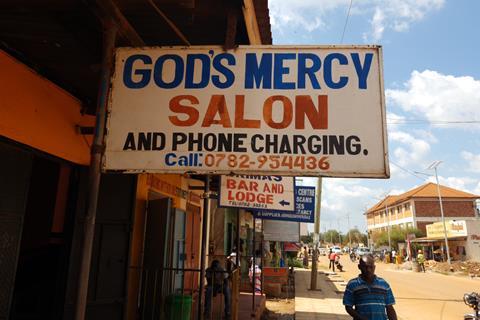 Vodafone's three-and-a-half-year Partner Markets relationship with sub-Saharan African wireless specialist Afrimax Group continued to appear in disarray after the collapse of a second of the provider's Vodafone-branded businesses in less than six months.
Vodafone Uganda, a small local wireless broadband provider launched by Afrimax in 2014 (as Afrimax Uganda), which subsequently adopted the Vodafone marque after its 2014 Group tie-up, appointed administrators in mid-February 2018 to "help better restructure the business".
Afrimax said the unit was shifting to a "new strategy that will involve a significant realignment of its commercial focus and operational model", and the decision to place it in administration was deemed necessary after its Board decided to "make further changes to turn around the company much faster".
Reuters subsequently reported the unit had gained a three-month protective order from creditors – which are said to include passive network provider Eaton Towers – and that there had been expressions of interest from potential buyers.
The Ugandan business has long struggled commercially, only attracting around 40,000 of the country's estimated 16 million internet users since its formation.
Its entrance into administration followed a series of technical problems with its TD-LTE network, prompting the business in January 2018 to apologise for the "deterioration in the quality of our services over the past few weeks". The cost of transmission capacity has been mooted as a major factor in the business's problems, and, notably, the unit had blamed its technical issues on "transmission outages at a number of our network sites".
Local reports suggested recent cuts in data fees by Uganda's main mobile operators, including Airtel Uganda, MTN Uganda, and Africell Uganda, had exacerbated Vodafone Uganda's issues, and that its restricted footprint (covering only the capital Kampala) had played against it as well.
Hints of broader problems at Afrimax
The move came amid further hints that Afrimax's difficulties reach more widely.
In a separate February 2018 statement focused on the sale of its BusyInternet Ghana unit, Afrimax Chief Executive Lars Stock indicated that Afrimax Group itself was also "restructuring". He was cited by Citi Business News as saying that the "successful sale of our business in Ghana is in line with our restructuring strategy aimed at building a next-generation 4G business in Africa". No further detail was offered.
Afrimax did not get back to Vodafonewatch on the Group agreement's broader status, and its official website for joint activities with Vodafone (www.afrimaxvodafonepartner.com) was unavailable when Vodafonewatch made repeated checks during March 2018.
Uneasy spot versus Vodacom remains a further question mark
The demise of Vodafone Uganda follows the November 2017 closure of Vodafone Cameroon, another Group-affiliated Afrimax business, after a licensing dispute (Vodafonewatch, #159 and #160).
This leaves only one Afrimax operation – Vodafone Zambia – within the Partner Markets umbrella, and questions linger over how that operation will navigate potential conflict with Vodacom Group's local wireless business Africonnect Zambia (Vodafonewatch, #145).
There also remains the broader issue of how Vodafone's Afrimax tie-up fits with revived regional expansion ambitions at Vodacom, as seen with its recent take over of Vodafone's interest in Kenya's Safaricom.
When first tying with Vodafone in 2014, Afrimax had indicated it was seeking to expand into as many as 15 African territories, supported by a "strategic framework agreement" with the Group in select markets. The business last announced a funding round in September 2015, saying it had gained $120m (£86.6m/€97.5m) of "growth funding" from investors including Japanese conglomerate Mitsui & Co., Spanish investment group Torreal, a private equity outfit called Four G Capital, and the International Finance Corporation.