Fleet-footed 2016 acquisition on the lookout for new leader.
MD incumbent yet to reveal next step.
Recent re-positioning sees provider embrace cloud and up focus on finance and retail markets.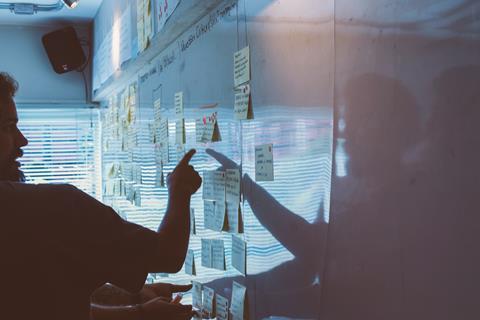 Hymie Marnewick, Managing Director of XLink Communications — a Vodacom acquisition and specialist in secure payment processing — is to step down from his post at the end of 2021, TelcoTitans can reveal.
He is yet to firm up his next move, but will be taking a sabbatical in the meantime.
The wording of a recent job posting appeared to imply that the new incumbent will be given free rein to kick-start a reinvention of the business. Speaking to TelcoTitans, however, Marnewick sought to clarify that the "intentions behind the shift are not necessarily to shake things up", suggesting XLink's future strategy — in the near term at least — will not alter drastically.
" The realistic XLink strategy has made it simple for the incoming managing executive to continue to drive the XLink strategy — the platform we set up for them to continue to onboard new markets — to continue to onboard new customers, as opposed to going to find those new markets and find those new customers. It is important to say that the foundation has been laid for the MD to scale the business into the future, and potentially building new propositions onto [the] communication platform. "

— Marnewick.
The closing date for applications for the position was 26 August 2021.
Adapting, overcoming
Marnewick — who has headed XLink since the beginning of 2018 (Vodafonewatch, #171) — is exiting the business after overseeing a shift in its previous market position as an African IoT player, TelcoTitans was also told.
"We've actually removed IoT from the XLink overview", Marnewick said, adding that "we [are] focusing on financial services and retail, so not specifically IoT development". "Although [the vendor's offering] falls under the basket of IoT services…" he continued, "we find ourselves as a secure payment connectivity company as opposed to an IoT company".
New platform bearing fruit
The XLink MD also expanded further by heralding a progression of business with Vodacom. He drew attention, for example, to a collaboration with its parent focused on the joint delivery of a new secure payment platform and network to African banks. The platform, which leverages Amazon Web Services' cloud infrastructure, is billed as a way of enhancing the visibility of transactions taking place on point-of-sale terminals and ATMs.
Consolidation onto this cloud-based platform, according to Marnewick, is enabling the business to "deploy and scale our solutions more readily and engage with more of the markets across Africa".
XLink offers its services in a total of nine African countries, Marnewick said, with a significant presence in its domestic market of South Africa.
XLink, founded in 2004, first engaged with Vodacom in 2007, when it received backing via now-sedentary startup investment arm Vodacom Ventures (Vodafonewatch, #96 and #139). The operator announced a phased takeover of XLink in 2016 to tap into "new IoT verticals while using XLink as managed service provider", with an initial focus on "energy and water solutions, asset management, and security solutions" (Vodafonewatch, #147). As of 31 March 2021, Vodacom's holding in XLink stood at 60.5%.
During its formative years, XLink specialised in providing mobile network-based connectivity solutions for remote cash machines in South Africa, before expanding its product range and geographical focus. One market it has targeted is Nigeria, where it established ties with Vodacom's erstwhile B2B unit Vodacom Business Nigeria (Vodafonewatch, passim).
The provider's product suite also includes mobile point‑of‑sale and "transaction monitoring" solutions, targeted at the SoHo, SME, and large enterprise markets. It is also a key enabler in the delivery of Vodacom Financial Services' in-house m-payment offering VodaPay. XLink sits within Vodafone's IoT Partner Network as a professional services provider (Vodafonewatch, #175).
Sitting alongside XLink in Vodacom's stable is another telematics player IoT.nxt. It has had a higher profile since being acquired by the Group three years after XLink, in 2019, but tends to focus on separate areas such as campus networks, network infrastructure monitoring, and smart-buildings (Vodafonewatch, #175).

Sam Patterson is a Staff Reporter for TelcoTitans, contributing telecoms news analysis since September 2020 as part of the TelcoTitans Editorial team.