Local media raises volume ahead of long-awaited government deal.
Indian state set to receive 32% stake in struggling JV in lieu of past dues.
Road bumps seemingly navigated after Vi settles other debts.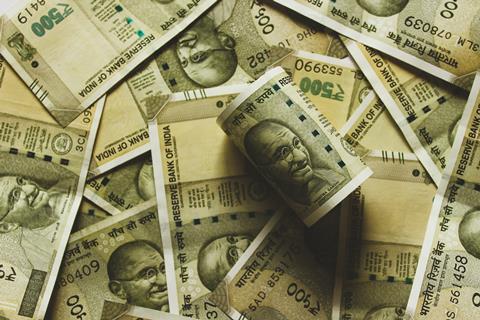 The much-awaited conversion of Vi's debt into government equity looks set to go ahead after a wave of local reports claimed a deal was imminent.
The transaction will give the state a 32% stake in Vi, down from initial estimates that it would take a 35.8% holding. In turn, it will dilute the combined stake of promoters Vodafone  Group and Aditya Birla Group from 75% to 50%.
The debt-ridden joint venture will convert INR 160bn (£1.73bn, €2bn) of interest liability payable to the government into equity. The Ministry of Finance ratified the deal in July.
According to the Economic Times, Vi believes completion of the transaction would go a long way in aiding its attempts to secure additional funds from external investors.
Further progress appears to have been made after Vi cleared a portion of its other debts. Various reports in India claimed the joint venture has settled the remainder of its INR 32bn loan from IDFC First Bank, having paid off around INR 15bn in December 2021. Local press also stated that Vi has repaid its INR 27bn debt to the State Bank of India.
Vi did not respond to TelcoTitans' request for confirmation.
As of 30 June 2022, Vi's total gross debt (excluding lease liabilities and including interest accrued but not due) stood at INR 1,991bn, comprising deferred spectrum payment obligations (INR 1,166bn) and AGR liabilities (INR 673bn) due to the government. Debt from banks and financial institutions stood at INR 15bn. Cash and cash equivalents were INR 8.6bn. Net debt reached INR 1,982bn as of 30 June 2022 (Vodafonewatch, #209).
A nervous wait
The deal represents a significant lifeline for Vi. It was initiated by the state back in September 2021 as it looked to shore up an Indian telecoms sector creaking under the strains of high debt and spluttering cash flow.
India's central government offered telcos the option of a four-year moratorium on outstanding Adjusted Gross Revenue (AGR) dues and spectrum fees. The relief package includes a reduction in bank guarantee requirements against its licence fees and other levies.
Analysts at ICICI Securities, cited at the time by the Financial Times, estimated the relief package will allow Vi to save about INR 252bn (€2.9bn/£2.5bn) a year (Vodafonewatch, #200).
In the time since, Vi has found respite in other avenues of income. Speaking on the operator's earnings conference call for the year to 31 March 2022, then-Chief Executive (and now Chairman) Ravinder Takkar outlined the completion of a "first tranche" of fundraising in the form of a combined preferential equity contribution of INR 45bn from promoters Vodafone and Aditya Birla Group.
The arrangement, approved by shareholders at Vi's Extraordinary General Meeting in late-March 2022, saw Vodafone contribute INR 34bn and ABG chip in with INR 11bn (Vodafonewatch, #205).
In late-July, Vodafone provided a further INR 4.4bn injection.
Despite this week's positive news, the joint venture will no doubt keep a keen eye on developments regarding Vodafone's mooted Indus Towers sale — a move it is said to be making (at least in part) to enable investment in Vi.
In any case, the government deal will provide a boost to new Chief Executive Akshaya Moondra, who replaced Takkar in August.