Australian Competition and Consumer Commission greenlights 'joint functional separation' of the subsidiaries from 7 October 2022.
Regulator believes the move will enhance competition in both segments.
TPG is looking to create a new fibre-to-the-building (FTTB) wholesale business.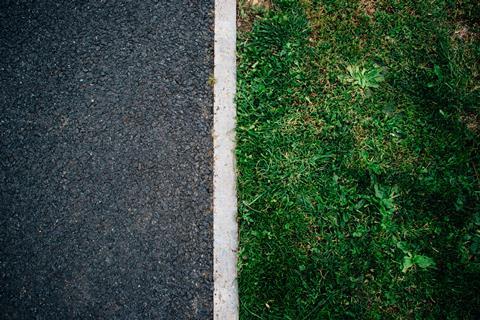 TPG Telecom secured approval for the 'joint functional separation' of its wholesale and retail subsidiaries after the Australian Competition and Consumer Commission (ACCC) confirmed its decision on Thursday.
It is expected that the separation — which comes into effect on 7 October 2022 — will see the creation of a new fibre-to-the-building (FTTB) wholesale business with distinct investment planning and approval processes. It will also give TPG greater flexibility to expand its wireline footprint and compete as a retailer and wholesaler of superfast broadband.
The ACCC stated that this applies to TPG's pre-existing FTTB and TransACT networks "as well as any new superfast local access lines that it deploys".
TPG submitted its application in November 2021. The ACCC consultation closed in mid-December, with a decision originally expected in early-February 2022 (Vodafonewatch, #201).
The regulator accepted the proposal on the basis that it is "likely to promote the long-term interests of end-users" and to "foster enhanced infrastructure-based competition" as it provides TPG with "greater regulatory certainty and flexibility" to expand its network footprint.
"[It] is also likely to promote retail-level competition by providing wholesale customers access to a larger wholesale network that is simpler and more cost-effective to connect to," the ACCC added.
Following the initial application last year, TPG's claim received backing from nbn, Australia's national open-access broadband provider. Sarah Alderson, General Manager, Regulatory Affairs, Consumer & Network, stated that details of the operator's undertaking submission were "broadly appropriate". However, she cited various "areas of concern", including a need to prevent TPG's retail assets from gaining "inappropriate access" to sensitive wholesale and network build information, and to train all TPG staff on "compliance obligations" (Vodafonewatch, #203).
Further, following TPG's recent internal reorganisation, she said the combination of its Wholesale function under the same management line as its Enterprise and Government departments "does raise questions of appropriate staff separation".
Previously, TPG was said to have been forced by the government to scale back a plan for FTTB rollout in major Australian cities because it would have conflicted with nbn's own network expansion programme.