Edge-based gaming begins to make an appearance in Vodafone's 5G strategy.
New services come from Group leadership's One More Service playbook.
VfIt takes both technical and commercial partnership routes.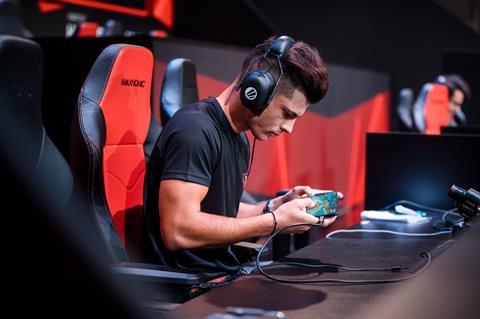 Vodafone continued efforts to secure ground in the cloud-based gaming space with the release of a new streaming platform in Italy, and further services for mobile data users in the country.
The GameNow platform was announced by Vodafone Italy (VfIt) in late-September 2019, and is delivered via a partnership with Ubitus, a Taiwanese vendor of cloud‑based media streaming software. As well as using Ubitus's "5G‑native" GameCloud technology, the service is said to be based on a "Vodafone 5G edge computing platform", seemingly integrated with the Giga Network 5G system VfIt launched in June 2019 (Vodafonewatch, #177).
It offers "all‑you-can‑play" access to more than 60 game titles for consoles, personal computers, smartphones, tablets, and televisions, and will be marketed "exclusively" to VfIt subscribers. Neither VfIt nor Ubitus mentioned whether GameCloud was set to be rolled out by other Vodafone OpCos.
In June 2019, when VfIt became the first Group OpCo to introduce 5G, it said it had implemented coverage in five cities: Bologna, Milan, Naples, Rome, and Turin. Its aim is to extend its Giga Network 5G offering to 100 cities by 2021. Its 5G technology partners include Huawei Technologies and Nokia, which both collaborated with the OpCo on development work at its 5G testbed in Milan (Vodafonewatch, #165 and passim).
One More Service
VfIt's announcement of GameNow came as part of a broader set of gaming-related news from the OpCo, released to coincide with September 2019's Milan Games Week event. These included the introduction of a €5‑per‑month Vodafone Power Gaming add‑on for mobile data users, progressing the Vodafone Pass content access system Vodafone debuted in 2017 (Vodafonewatch, #158).
Vodafone Power Gaming offers zero‑rated access to eSport matches, Twitch videos, and the portfolio of Rovio Entertainment games streaming subsidiary Hatch, and comes with the near-standard Vodafone offer of a free six‑month introductory period.
Pointing to the opportunity to acquire and retain customers through Vodafone Power Gaming, VfIt claimed to have seen the volume of gaming data traffic on its network expand by 125% in the past year, driven by rapid growth in streaming. Like other Vodafone Pass offerings, it is likely to see the service as a feeder for 5G plans, which are currently tiered by data allowance (as opposed to speed, like some other OpCos' tariffs) and build up to an "unlimited", €59.99‑per-month offering, branded "RED Unlimited Black". It is also likely positioned as a platform to build more loyalty within Italy's highly competitive and prepaid-dominated mobile market, as well as representing another nod to the One More Service up‑selling mantra that increasingly dominates Vodafone's commercial strategy.
Playing the field
VfIt's moves add to a broad mix of partner-led and direct plays by Vodafone and European rivals, as they seek to build traction around cloud gaming and 5G:
Beyond the Italian tie‑up, Vodafone has formed 5G‑focused streaming partnerships with Hatch in Germany, Spain, and the UK (Vodafonewatch, #175, #177, and #179).
In May 2019, Vodafone Portugal and Vodafone Spain tied with Ericsson on a "technical demonstration" of cross‑border gaming for 5G users (Vodafonewatch, #175).
Vodafone is a marketing and technical partner of e‑sports contest organiser ESL, owned by Swedish digital entertainment specialist Modern Times Group — which, as previously flagged, saw VfIt's 5G network support a mobile gaming tournament during Milan Games Week.
In September 2019, Vodafone UK (VfUK) flagged it was collaborating with Microsoft on the software giant's coming Project xCloud games streaming offering. Currently in a "public preview" process, the service is enabled by Microsoft's Azure cloud platform and content division Xbox Games Studios. VfUK said it was to begin trials with Microsoft in October 2019, with the aim to "better understand how the technology will work on mobile networks, and to understand how 5G and 4G networks can best support gamers".